5 mins prep to make this popular dim sum – pressure cooker spare ribs with black bean sauce. Tender, juicy, and savory pork spare ribs is perfect over rice. It's Dim Sum time!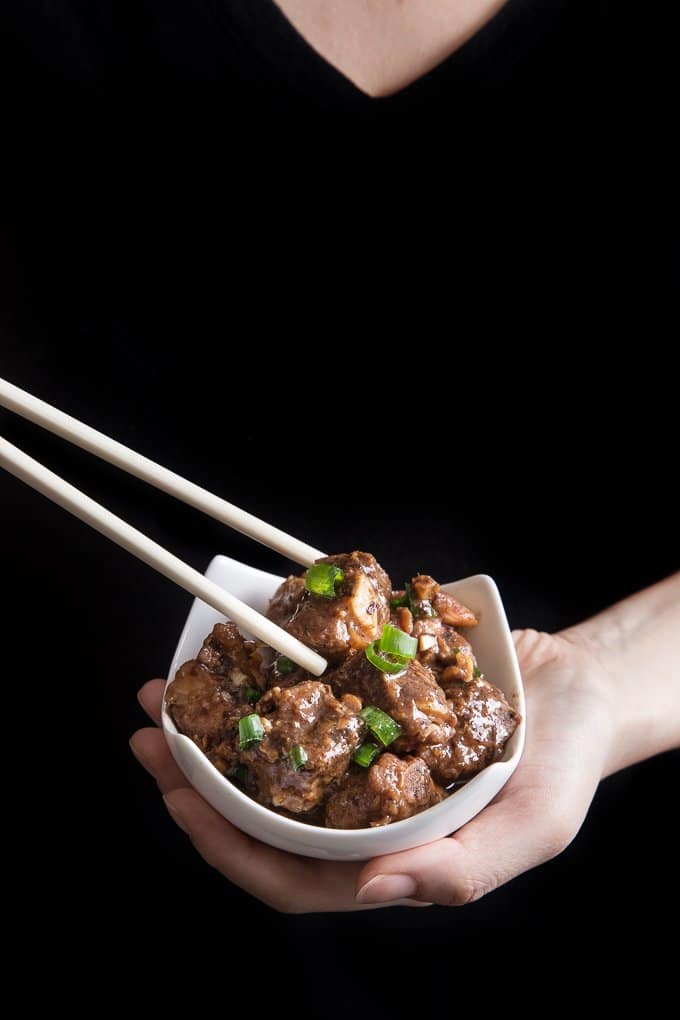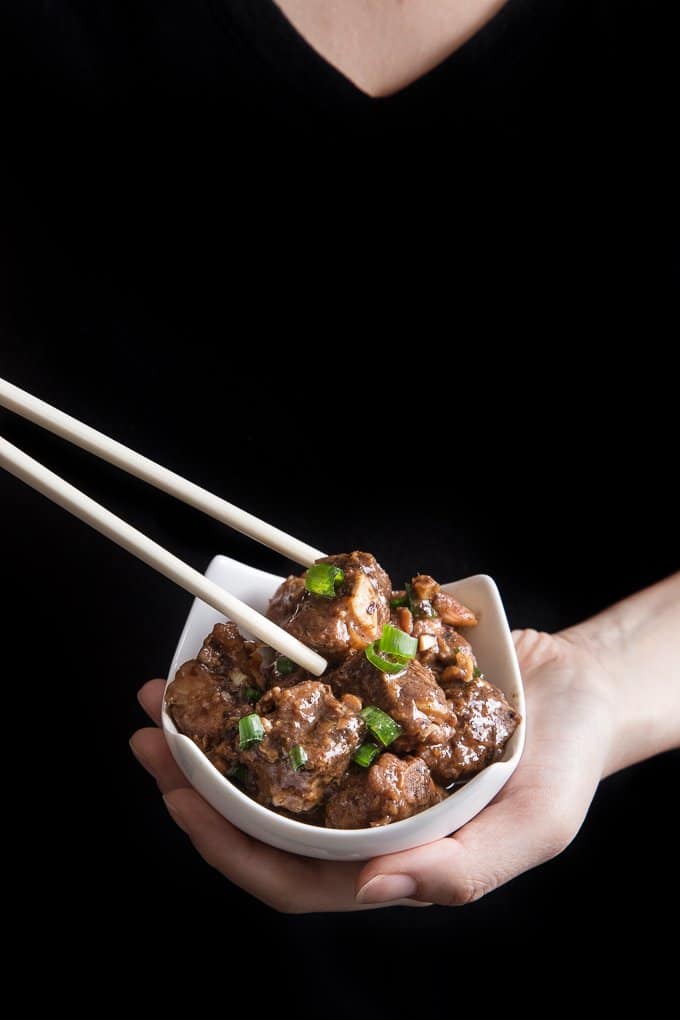 Sunday was the day I looked forward to the most as a kid because it was the only day I didn't have school (yes, I had school on Saturdays too in Hong Kong) AND it was Dim Sum day!! You see, the only daily pregnancy cravings my mom had when she had me was Dim Sum. I guess my love for dim sum started even before I was born. hahaha~
Besides the well known har gaw shrimp dumplings or siu mai pork dumplings, steamed spare ribs with black bean sauce is one of the most popular dim sums. The worst thing about ordering it is that it only comes in a small plate and everybody loves it! So you'd probably only get to eat 1 piece each time, maybe 2 if you're quick.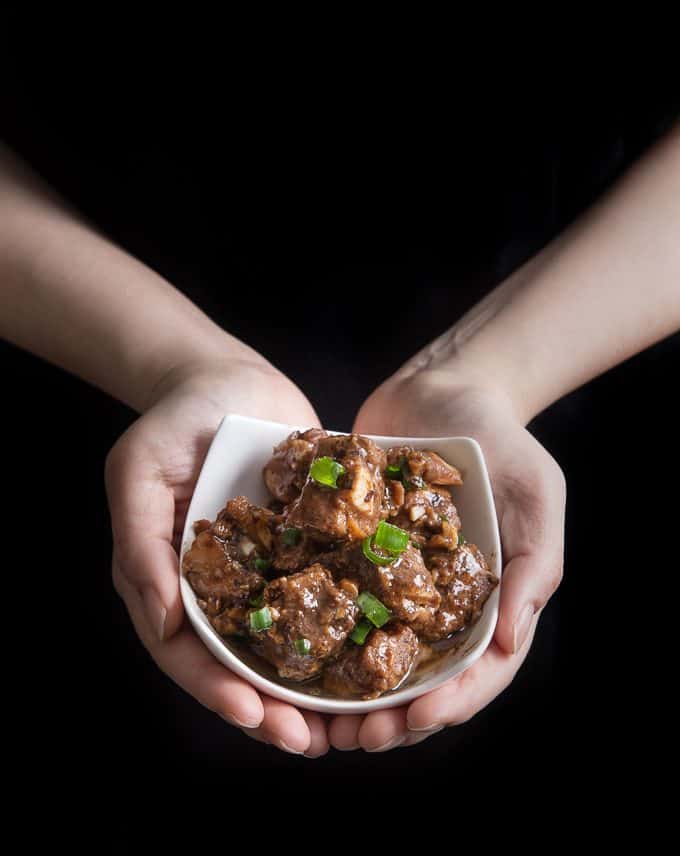 So, why not make it at home? It's really easy to make, especially with a pressure cooker. With just 5 mins prep, this dish can be ready in 35 mins. 😀
When people steam spare ribs at home, it's common for the spare ribs to end up dry and tough. So we were cautious and critical in our timing and ingredients as we experimented this dish with our pressure cooker. We've tried it many times, and we're quite satisfied with how tender, moist, and juicy the spare ribs turned out.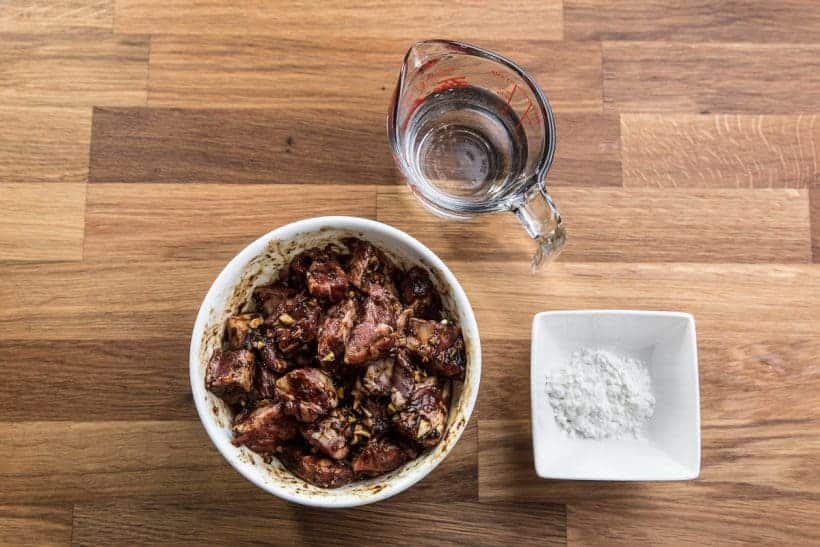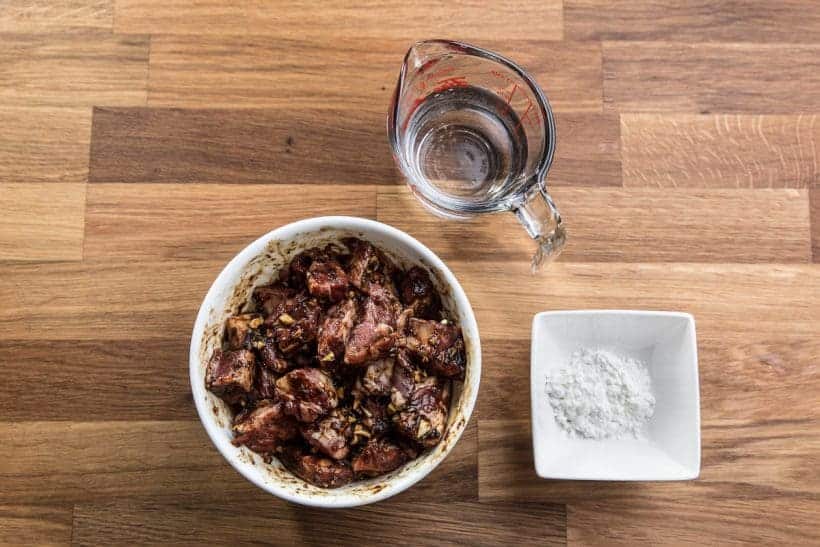 Special Ingredients For Pressure Cooker Spare Ribs Recipe:
Pork spare ribs – if you purchase them in Asian butcher shops, they usually come in cut up pieces. If not, ask your butcher to chop them up in pieces for you.
Black Bean Sauce – this is a convenient substitute if you can't get your hands on the Chinese fermented black beans Douchi 豆豉 or if you don't want to make your own black bean sauce from scratch.
Tool for Pressure Cooker Spare Ribs with Black Bean Sauce Recipe:
– We normally use the trivet that came with our Instant Pot pressure cooker. If you don't have one, this steam rack will work great.
Pressure Cooker Spare Ribs with Black Bean Sauce Recipe Tips
Never do quick release after cooking with high pressure for this pressure cooker spare ribs. This one time, we wanted to test the difference between quick release and natural release for this dish (more like because we were starving LOL~), and we found the difference was HUGE. The spare ribs from quick release were chewy and dry while those from natural release were very tender and moist. Never QR for this ever again.
Now it's YOUR turn to take out your pressure cooker and cook some Pressure Cooker Spare Ribs with Black Bean Sauce!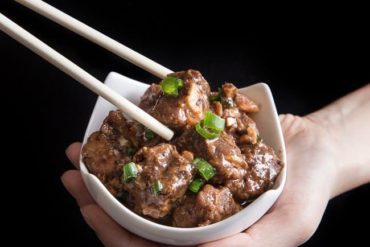 Pressure Cooker Spare Ribs with Black Bean Sauce
5 mins prep to make this popular dim sum pressure cooker spare ribs with black bean sauce. Tender, moist, and juicy pork spare ribs is perfect over rice.
Subscribe for Free Recipes & Tips
Ingredients
1

pound

pork spare ribs

, cut into pieces

1

tablespoon

oil

1

tablespoon

corn starch

1 - 2

teaspoon

water

Green onions as garnish

1

teaspoon

fish sauce

(optional)
♥ Share this Recipe so We can create more yummy recipes for you.  Thank you 🙂
Instructions
Marinate Pork Spare Ribs: Marinate the pork spare ribs with Black Bean Marinade in an oven-safe bowl. Then, sit it in the fridge for 25 minutes.

First, mix 1 tablespoon of oil into the marinated spare ribs. Then, add 1 tablespoon of corn starch and mix well. Finally, add 1 – 2 teaspoon of water into the spare ribs and mix well.

Pressure Cook Spare Ribs: Add 1 cup of water into the pressure cooker. Place steam rack in the pressure cooker. Then, put the bowl of spare ribs on the rack. Close lid. Pressure cook at high pressure for 15 minutes in an Electric Pressure Cooker, then natural release.

Garnish & Serve: Taste and add one teaspoon of fish sauce and green onions as garish if you like. Serve immediately & enjoy~
Notes
The prep time in the recipe does not include inactive time.
*Rate the Recipe: If you've tried the recipe, don't forget to Rate the Recipe in the Comments Section. Thank you!
Nutrition
Calories:
252
kcal
|
Carbohydrates:
2
g
|
Protein:
13
g
|
Fat:
21
g
|
Saturated Fat:
6
g
|
Cholesterol:
64
mg
|
Sodium:
318
mg
|
Potassium:
192
mg
|
Fiber:
1
g
|
Sugar:
1
g
|
Vitamin C:
1
mg
|
Calcium:
12
mg
|
Iron:
1
mg
Some Useful Tips & Resources
All Our Pressure Cooker Recipes
*Disclosure: We are an Amazon Influencer/Amazon Associate. This means that if you decide to purchase items or services on Amazon through our links on Pressure Cook Recipes to Amazon, Amazon will send a small commission to us at no additional costs to you. Thank you!