As we're anticipating Instant Pot to launch their newest electric pressure cooker: Instant Pot Max, they have instead surprised the community with a new high-performance blender – Instant Pot Ace Blender!!
What comes as a shocker is its' huge price cut from the dominant players (like our beloved Vitamix) at $99 USD (compare to Vitamix at ~$400+ USD)!
So what's special about this Instant Pot Blender?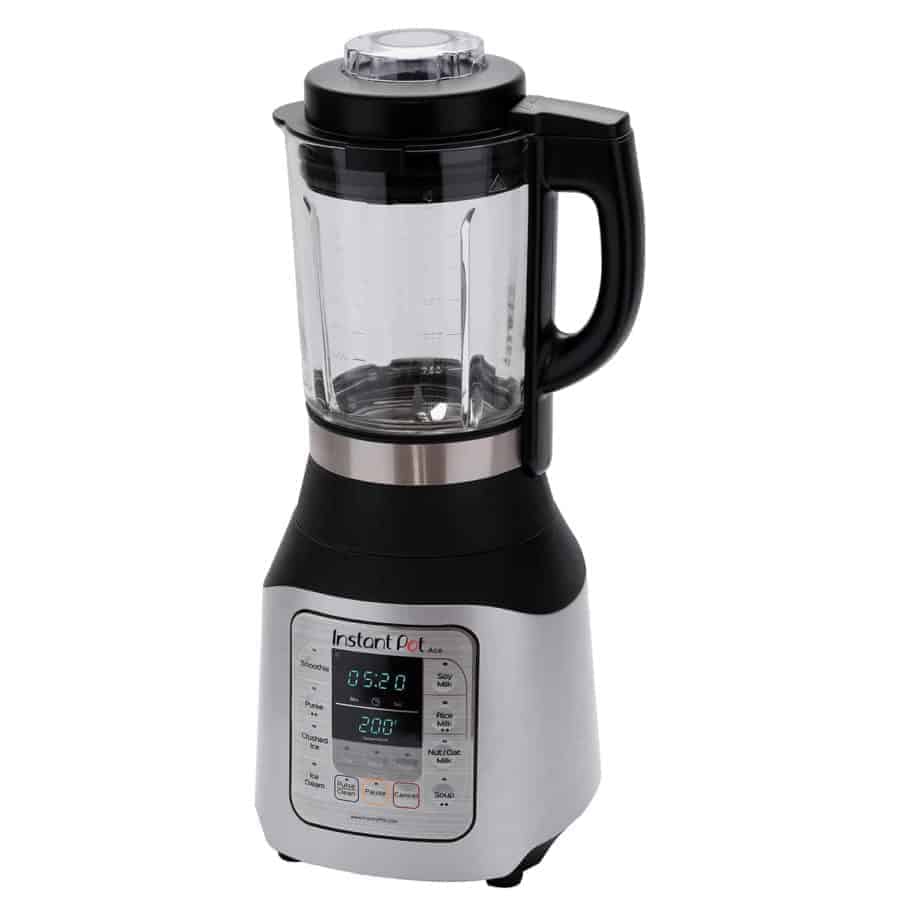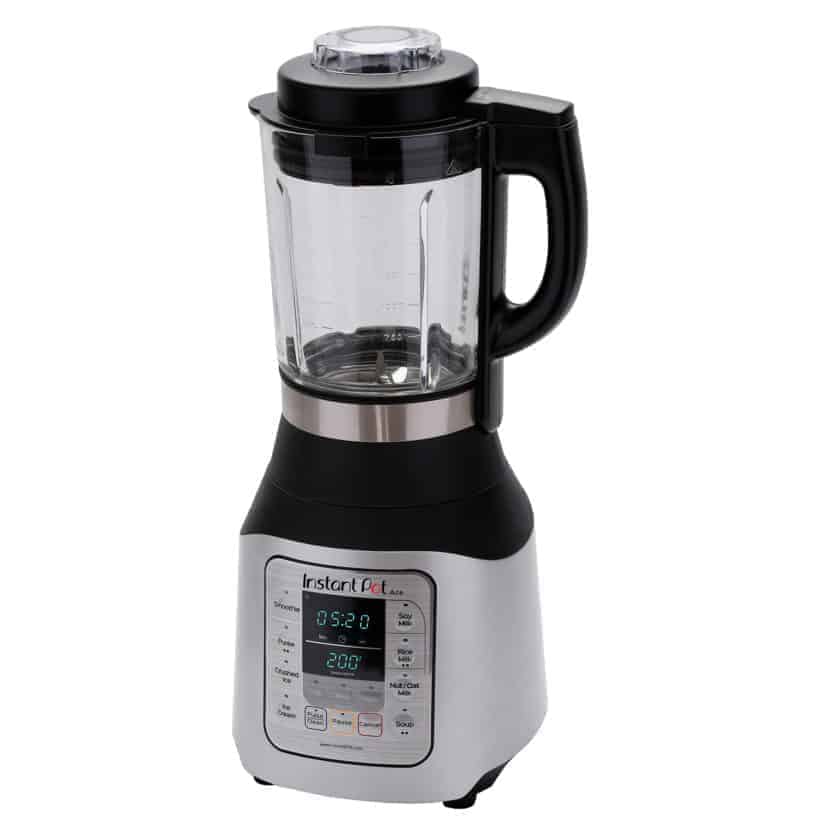 What can you make with Instant Pot Ace Blender?
Besides the usual capabilities of a regular blender, you can use this powerful blender to make the following with a press of a button:
Smoothie & Non-Dairy Milks (i.e. almond, nut, rice, soy, oat milk)
Purée
Ice Cream & Frozen Treats
Hot Soups
Beverages
Baby Food
Dips, Spreads, Sauces
Instant Pot Blender boasts its capability to combine boiling & blending through the Hot Blending Program. So you can use fewer appliances and make "one-pitcher meals"!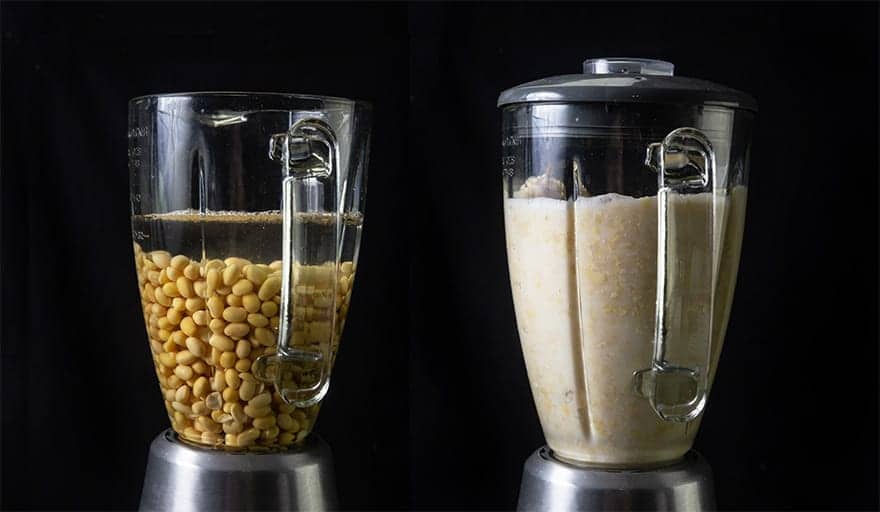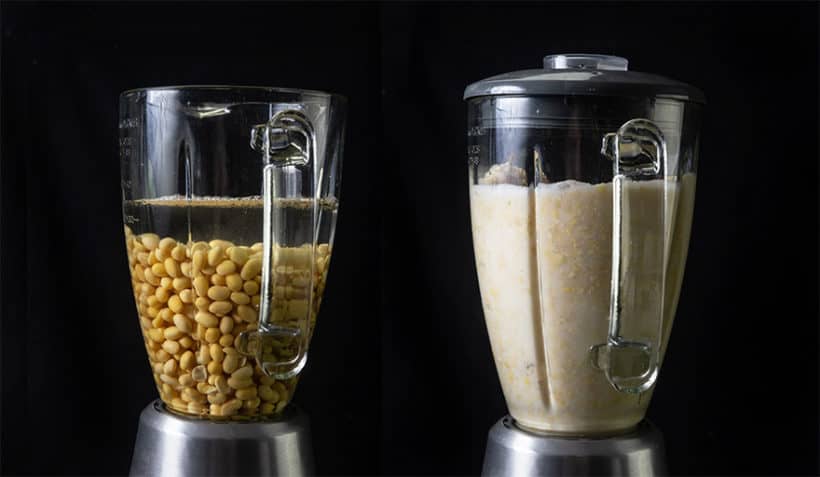 Instant Pot Ace 60 Blender Features
Display: LED display – 8 Built-in Programs; Low / Medium / High (as shown in below photo)

Display shows real-time Cooking Temperatures & Cooking Time

8 Built-in Blending Programs (4 Cold, 4 Hot): Smoothie, Purée, Ice Cream, Crushed Ice, Soy Milk, Rice Milk, Almond, Nut/Oat Milk, and Soup
3 Manual Blending Speeds: Low / Medium / High
Pulse Feature: can break up chunky food and make thick & heartier recipes
Clean Feature: can remove food debris and residue from pitcher
Accessories: food tamper, measuring cup, cleaning brush, strainer bag
Premium-Quality Glass Pitcher: special tempered glass to withstand high temperatures
Concealed Heating Element Under Pitcher: has the capability to heat up food
Quiet Motor – have yet to test it for ourselves to see how quiet it is!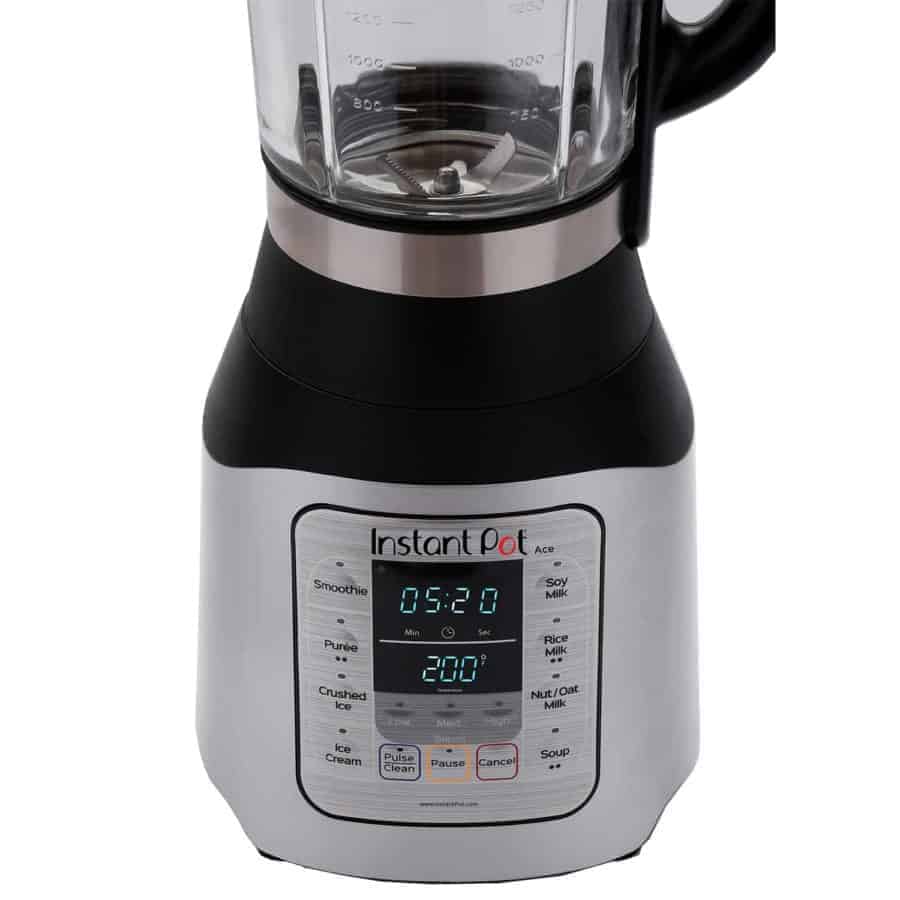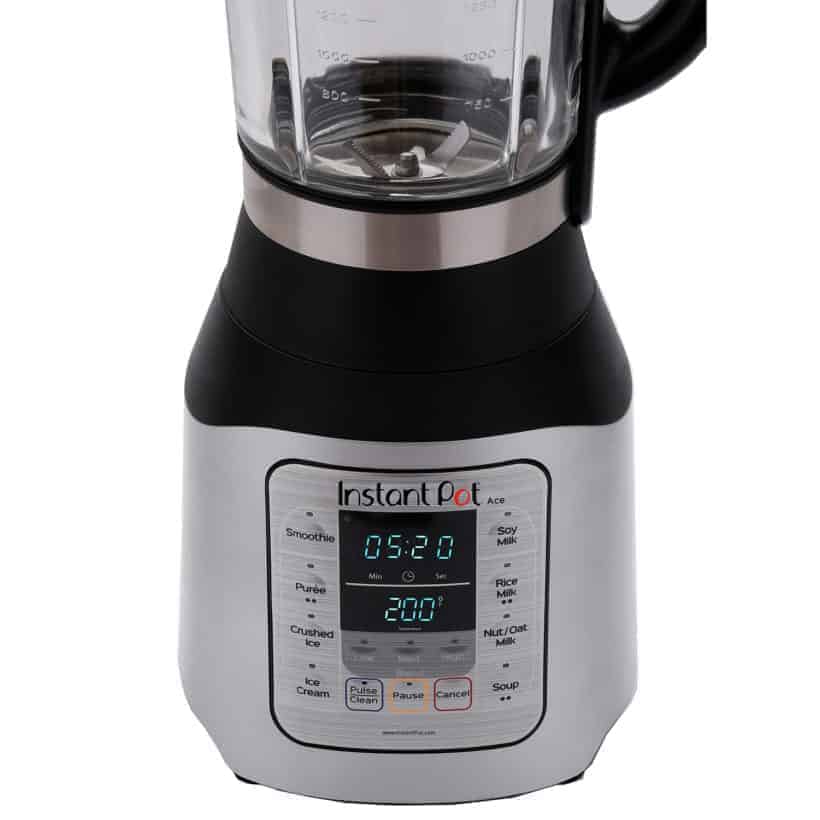 Instant Pot Ace 60 Blender Specifications
Size: 60 oz | 1.75 L
Watts: 700W Blending & 600W Heating
Weight: 7 lb | 5.3 kg
Dimensions: 9.21 x 8.27 x 19.17 in | 23.4 x 21 x 48.7 cm
Motor: 23,000 RPM
Warranty: 12 months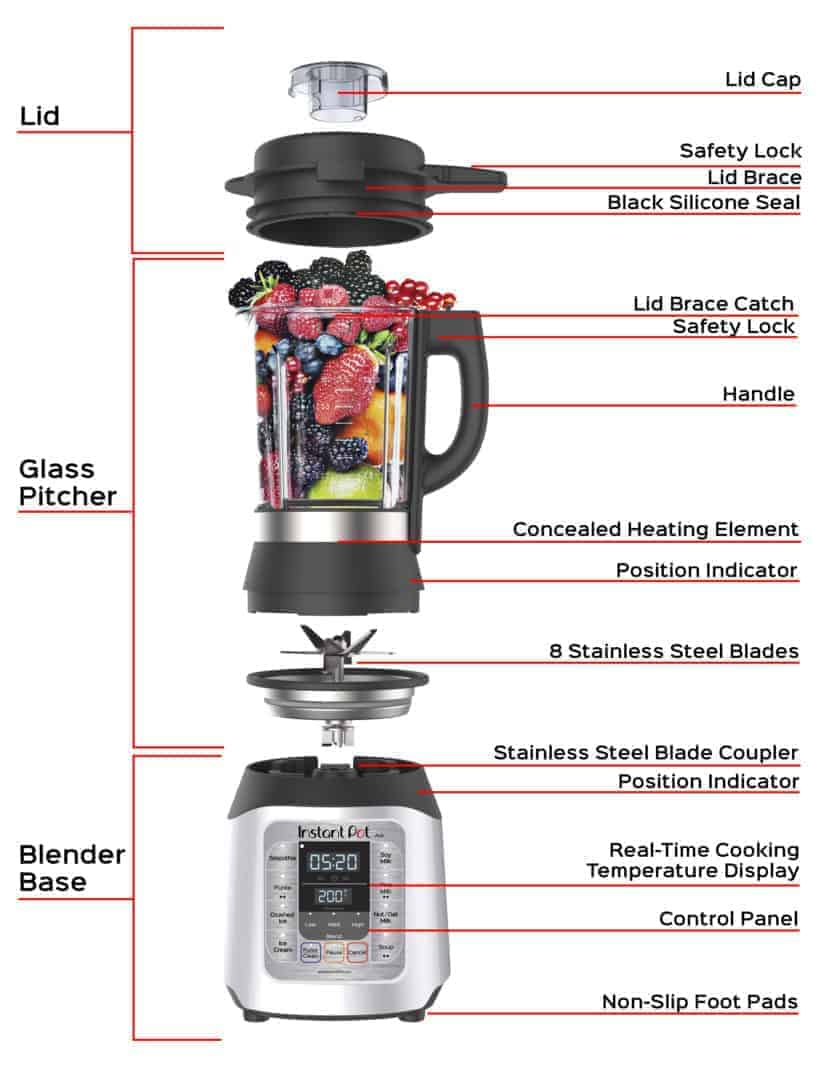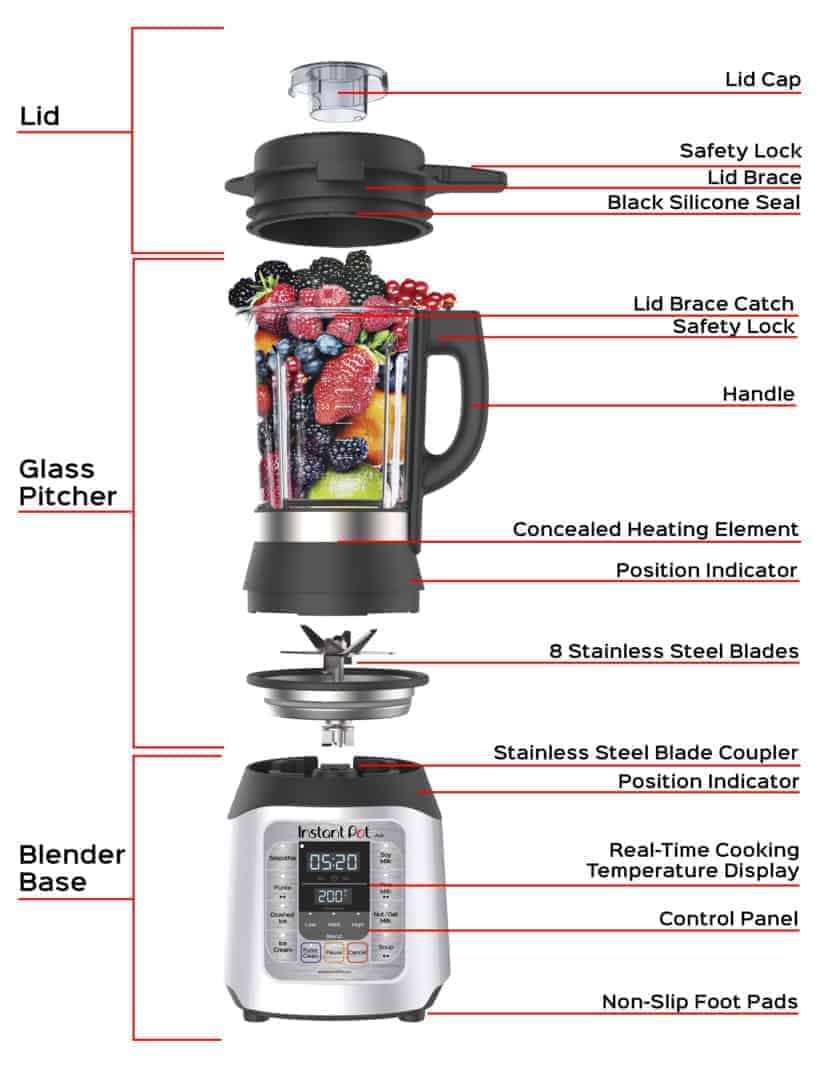 Where to buy Instant Pot Ace 60 Blender?
It's now available for pre-order at Walmart for $99. It shows that it'll be available in Walmart stores starting Tues, Sep 25, 2018!
This new Instant Pot Ace Blender sure looks promising. Can't wait to get our hands on it and have a run with it! 🙂
What do you think of this new Instant Pot Blender? Share with us in the comments!
---
Looking for Easy Recipes? Check out our handpicked Instant Pot Recipes! 🙂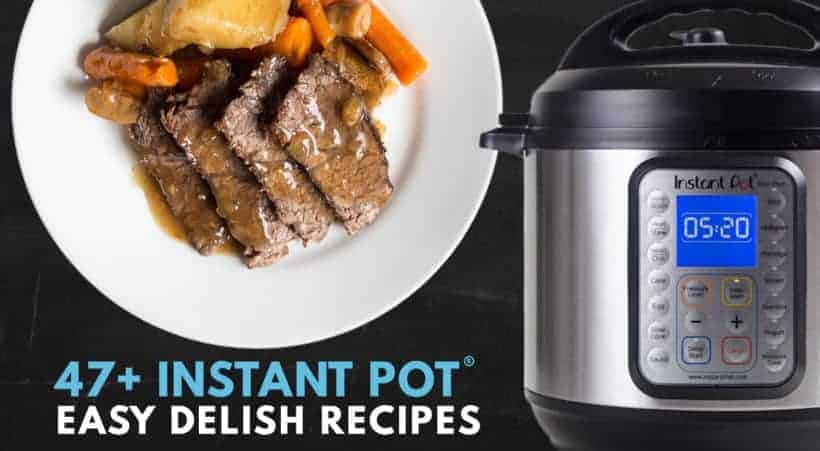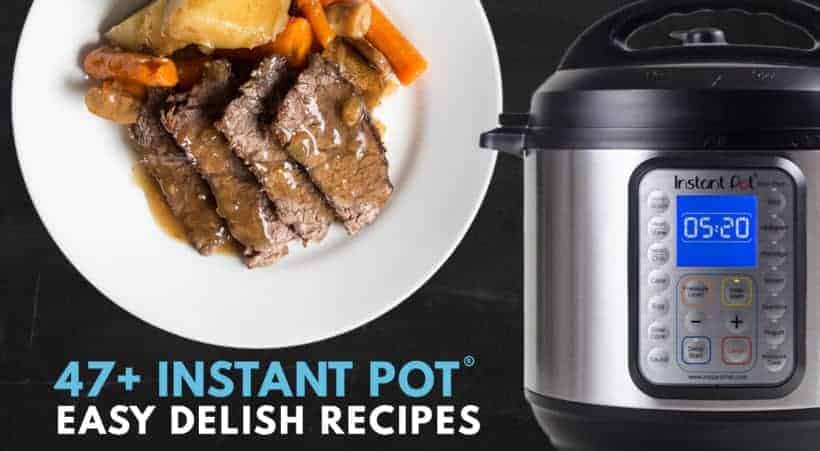 Some Useful Tips & Resources
All Our Pressure Cooker Recipes
*Disclosure: We are an Amazon Influencer/Amazon Associate. This means that if you decide to purchase items or services on Amazon through our links on Pressure Cook Recipes to Amazon, Amazon will send a small commission to us at no additional costs to you. Thank you!