Instant Brands, the maker of the beloved Instant Pots, has just launched their new Instant Pod coffee machine. Instant Pod is a single-serve 2-in-1 coffee brewer that is compatible with the Nespresso pods, Keurig K-cups, and universal reusable K-Cups. Check out our quick Instant Pod Review below.
Instant Pod Giveaway on Instagram (Ended)!
We are excited to collaborate with the Instant Brands to give away one Instant Pod 2-in-1 Coffee and Espresso Maker to our Instagram followers!
*Scroll down for the details on how to join the giveaway*
If you still haven't subscribed to our free weekly newsletter, subscribe now for more free recipes, giveaways, news, and cooking tips. Link: Subscribe for Free Recipes & Tips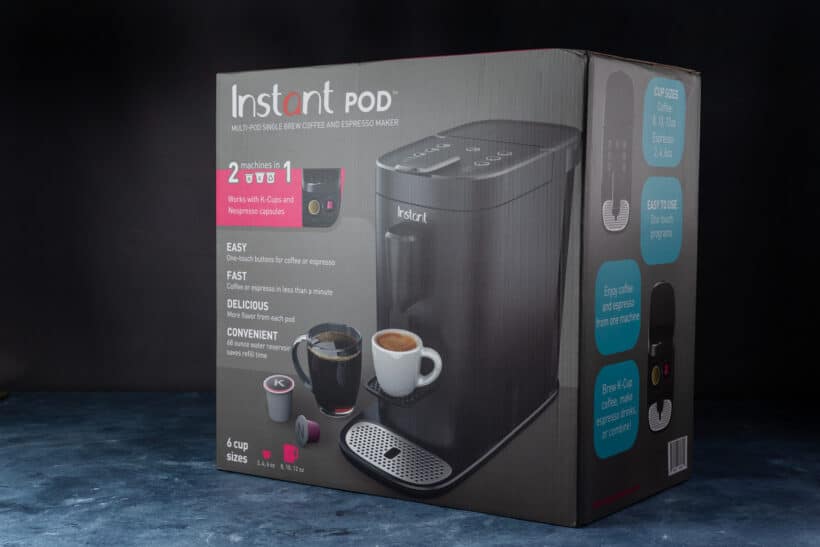 Instant Pod Specifications
This Instant Pod is a single-serve coffee & espresso maker.
Manufacturer: Instant Brands (makers of Instant Pot)
Compatible Pods: Compatible with K-Cup pods, Nespresso capsules, and universal reusable K-cups made for Keurig coffee maker versions 1.0 or 2.0.
Brew Sizes: Nespresso Pods – 2 oz, 4 oz, or 6 oz; K-Cups – 8 oz, 10 oz, 12 oz 
Size: 68 oz / 2 L
Dimensions: in: 16.2L x 7.2W x 13.0H /  cm: 41.2L x 18.2W x 33.0H
Weight: 12.07 lbs / 5.48 kg
Power: 1500W
Warranty: 12 months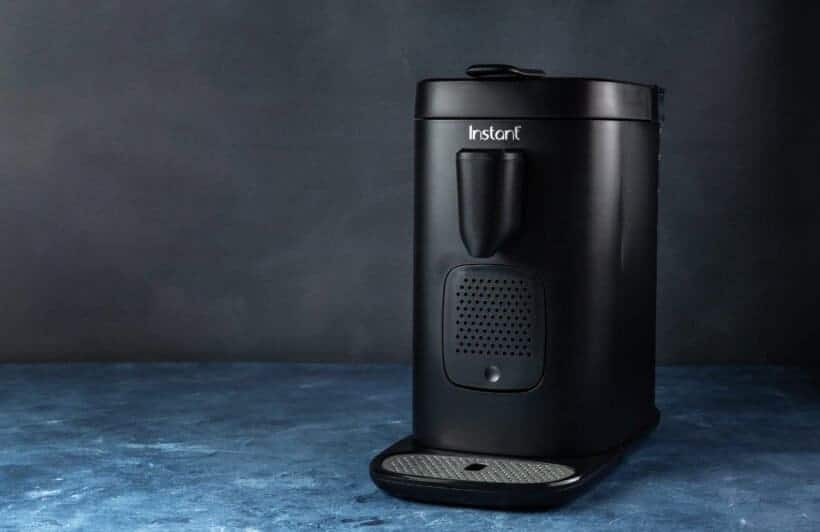 Our Quick Instant Pod Review
Kick start your morning with your favorite hot drink!
With a touch of a button, the Instant Pod will heat water to the optimal temperature to brew your coffee, espresso, tea, or cocoa.
We did a brief test run and recorded a temperature of 185°F (85°C) on our test machine.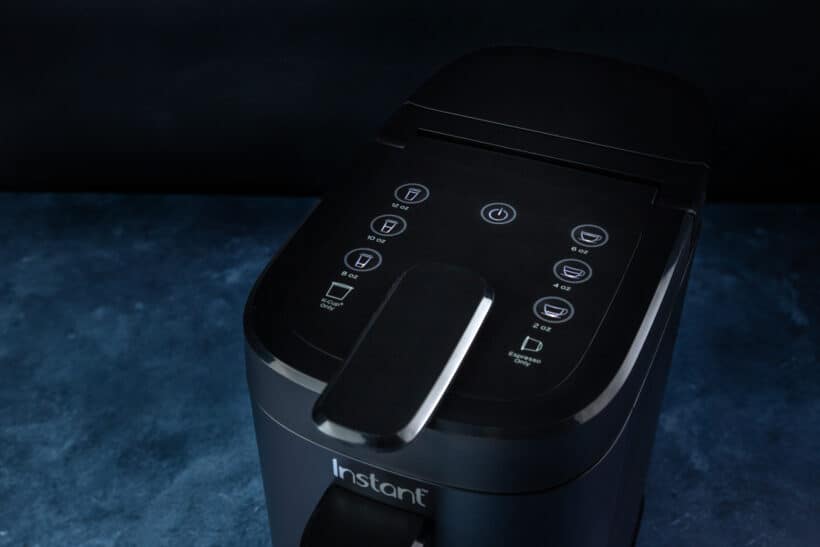 For Nespresso pods, you can choose between 2oz, 4oz, and 6oz. For K-cups, you can choose between 8oz, 10oz, and 12oz coffee size!
The water tank is 68 oz (2L) in size and will allow you to make roughly 5 – 8 cups of coffee or 10 – 34 cups of espresso. 
On our brief testing, the Instant Pod coffee maker seems super easy to use. All we had to do is fill up the water reservoir tank, insert a K-cup or Nespresso pod, turn on the machine, then select our desirable serving size.
Disclaimer: This post is not a paid review or sponsored by Instant Brand.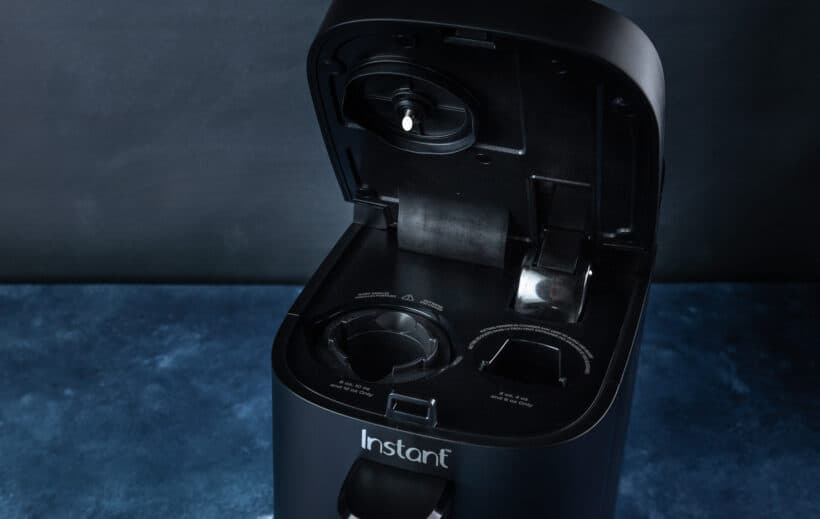 How to Enter Giveaway (Ended)
Prize: 1 Instant Pod 2-in-1 Coffee & Espresso Maker
Giveaway Duration: This giveaway ends on Thursday, Oct 1, 2020, at 11:59 pm PST.
Giveaway Rules:
Open to US & Canadian residents.

The winner can only be chosen once to win.

This giveaway is not affiliated, sponsored, or administered by Instagram.
Enter the giveaway in our Instagram Post below:
Good luck & have fun!
---
Some Useful Tips & Resources
All Our Pressure Cooker Recipes
*Disclosure: We are an Amazon Influencer/Amazon Associate. This means that if you decide to purchase items or services on Amazon through our links on Pressure Cook Recipes to Amazon, Amazon will send a small commission to us at no additional costs to you. Thank you!