5 ingredients + no soaking 1 min prep to make this traditional Chinese Sour Plum Drink (Suanmeitang 冰鎮酸梅湯)! Healthy, budget-friendly & natural drink that soothes your throat, quenches your thirst, and relieves the heat. Perfect delicious drink for the hot summer! 😀
Jump to: Cooking Tips | Recipe | Video
We LOVE Sour Plum Drink! It's our must-have drink whenever we have hot pot.
Sour Plum Drink (Suanmeitang 酸梅湯) is a traditional Chinese drink made from smoked Chinese plums (Wumei 烏梅). This drink first existed over 1000 years ago!
However, the current Sour Plum Drink recipe used by the mass was developed in the Qing Dynasty (1644-1911). At the time, the drink was only served in the Imperial courts. Thanks to a businessman, this drink got to the commons and became one of the most popular summer drinks among the Chinese communities. 😀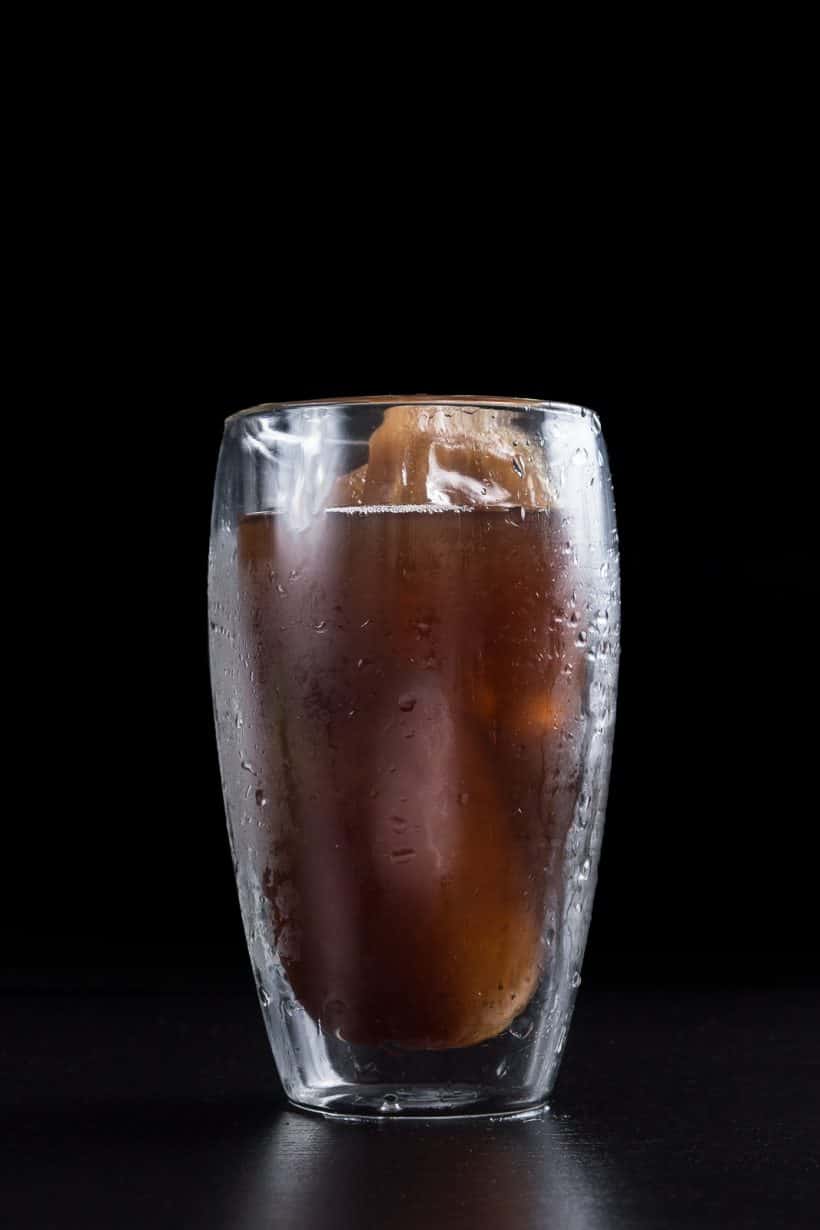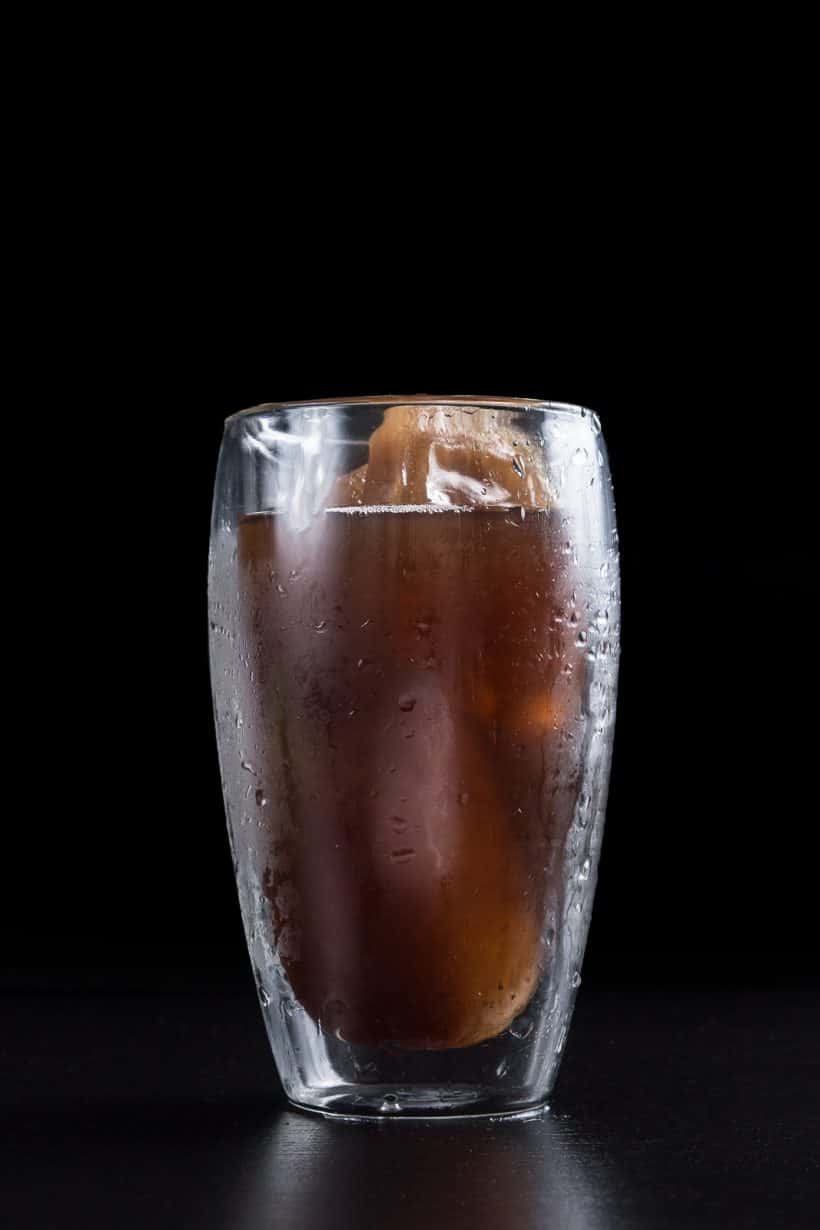 WANT NEW RECIPES WEEKLY?
Tested Recipes Delivered To Your Inbox Weekly. 100% Free!
We respect your privacy seriously.
Sour Plum Drink is packed with intensely sweet & sour flavors, plus a tint of salty & smoky aftertastes. Besides the ability to sooth your throat, quench your thirst, and relief the heat, the drink also provides some health benefits such as improving appetite & digestion and possibly inhibiting the buildup of lactic acid in the body.
Normally, it takes 2+ hours to make a pot of Sour Plum Drink on the stove top including soaking. Now, you can cut short half the cooking time using a pressure cooker!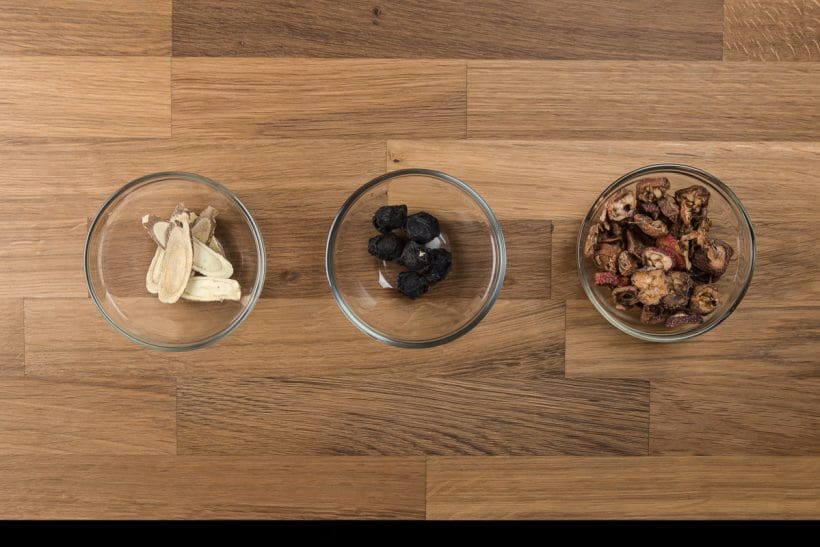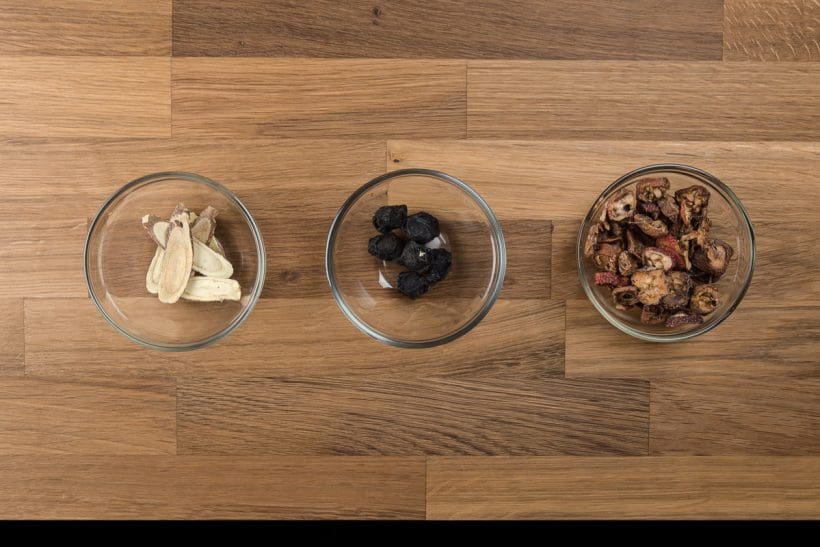 Ingredients for Sour Plum Drink (Suanmeitang 酸梅湯)
We bought the ingredients in our local Traditional Chinese Medicine & Herbs Store. So, try to find one near you or try Chinatown. The owner advised us to use this formula of ingredients to make roughly 1 liter of Sour Plum Drink.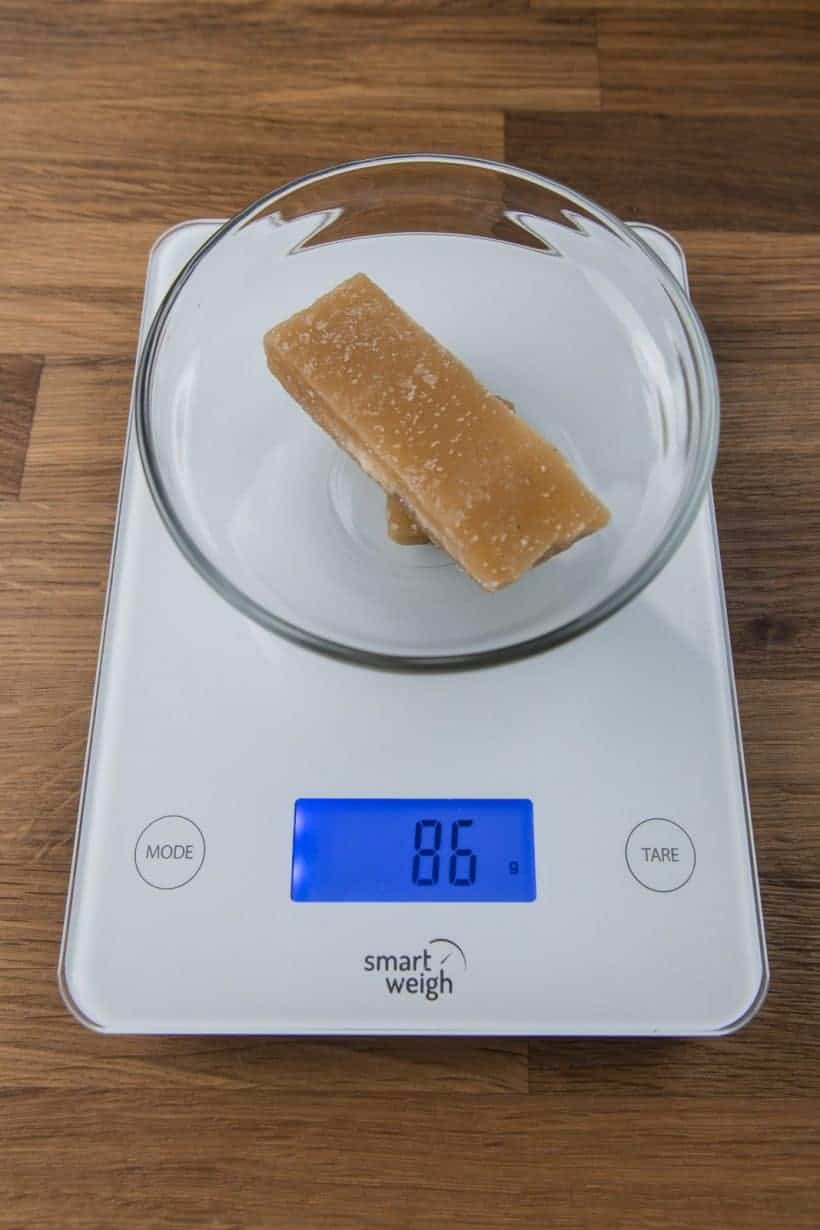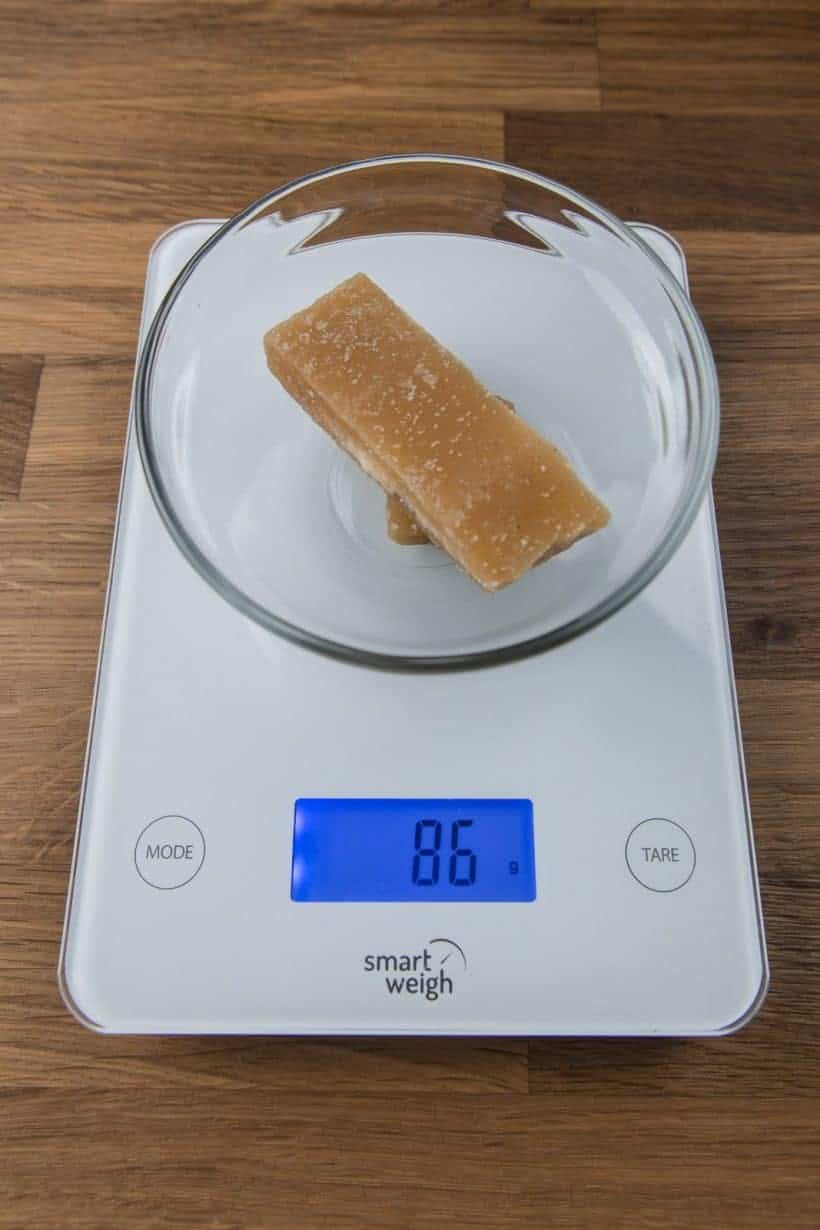 Tools for Sour Plum Drink (Suanmeitang 酸梅湯)
Tips for Sour Plum Drink (Suanmeitang 酸梅湯)
1. Extra Cold Sour Plum Drinks: we love freezing some of our Sour Plum Juice into cube forms with our silicone mold and serve the juice with them (see video). This way, you won't dilute the taste with ice while enjoying an ice-cold plum juice! 😉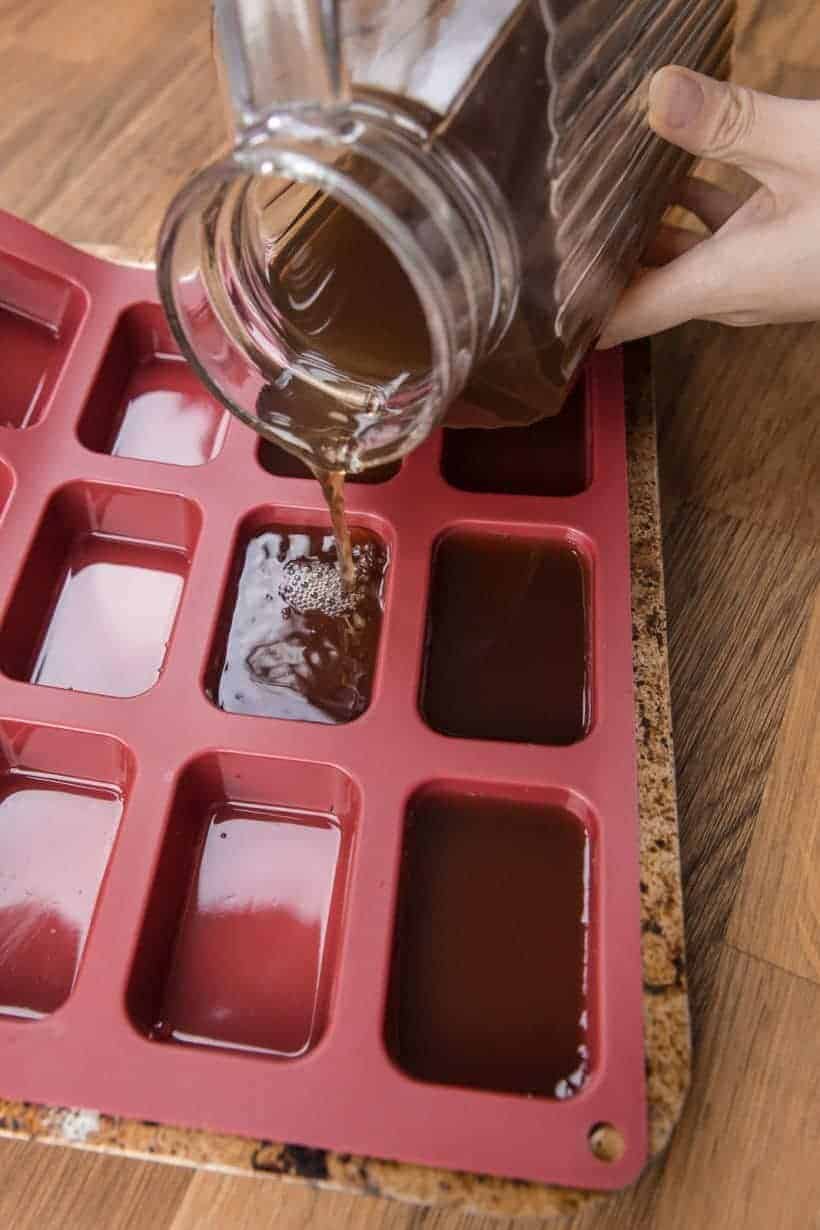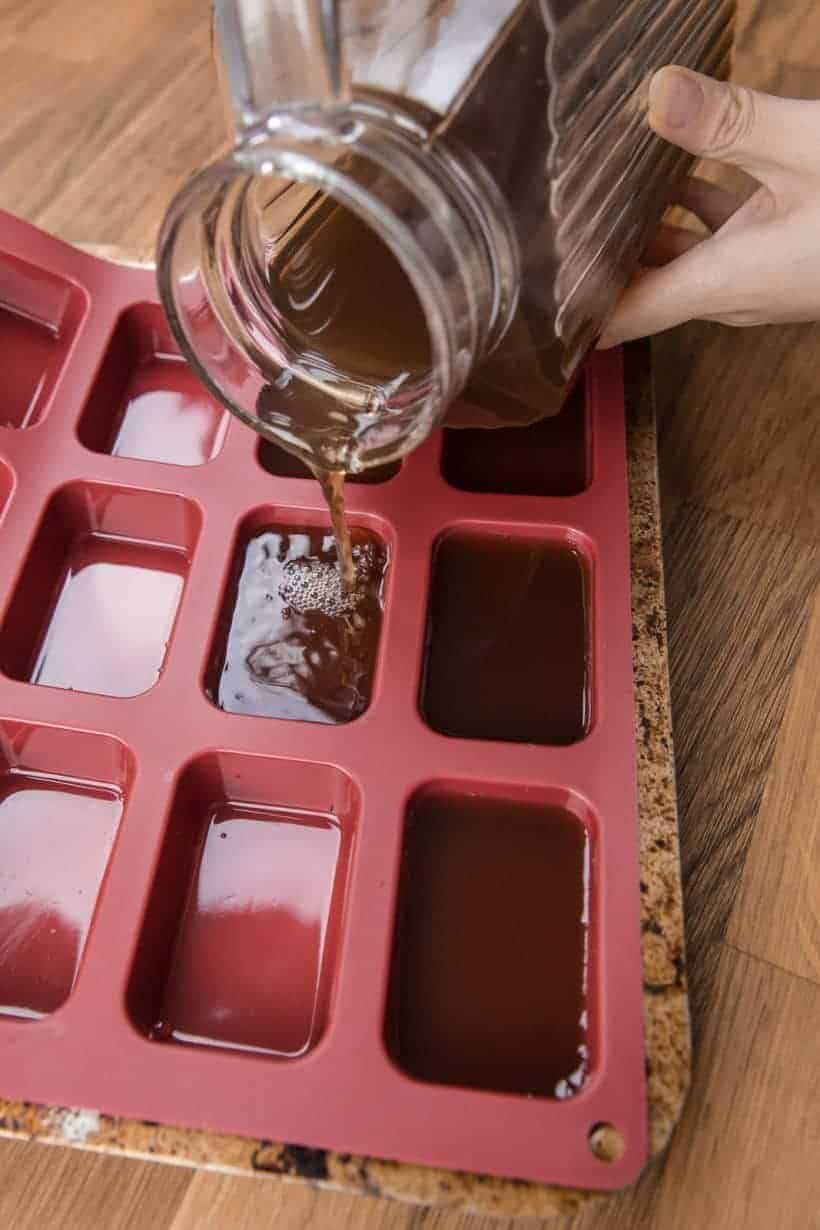 2. Sour Plum Drink Slushie: another way we love to enjoy this drink is to crush the above frozen Sour Plum Drink Ice to make slushies. What a perfect drink to cure your thirst and heat! 😀
3. Don't Over-Drink: Yes! It tastes really good and you might not be able to stop yourself from drinking one cup after another. 😛 Since the sourness from the Wumei 烏梅 (Dried smoked plums) is quite strong, be mindful of how many cups you drink.
Watch How To Make This Sour Plum Drink (Suanmeitang 酸梅湯) Video:
Can't see the cooking video? Watch it here.
Now it's YOUR turn to take out your pressure cooker and make some Sour Plum Drink (Suanmeitang 酸梅湯)!
Craving more? Subscribe  to Pressure Cook Recipes to get our newest recipes delivered straight to your inbox.

Sour Plum Drink (Suanmeitang 冰鎮酸梅湯)
5 ingredients + no soaking 1 min prep to make this traditional Chinese Sour Plum Drink (Suanmeitang)! Healthy, budget-friendly & natural drink that soothes throat, quenches thirst, and relieves heat. Perfect delicious drink for the hot summer!
Author:
Pressure Cook Recipes
Recipe type:
Drink, Super Easy
Instructions
Rinse the Ingredients: Rinse Wumei, Shanzha, and Gancao under cold running tap water to remove residue or dust.
Pressure Cook the Sour Plum Drink: Place all ingredients (except Chinese brown sugar in pieces) into the pressure cooker. Close lid and pressure cook at High Pressure for 30 minutes. Turn off the heat and do a 10 minutes Quick Release. Release the remaining pressure and open the lid carefully.
Filter & Sweeten: Use a strainer to filter all the ingredients. Bring the Sour Plum Drink back to a boil over medium heat. Stir and gradually put in 90 grams – 125 grams of Chinese brown sugar in pieces until desired sweetness.
Chill in Fridge: Pour the sour plum drink into a glass container, set aside and let it completely cool off. Then, chill in the fridge. You can store it in fridge for up to 3 days.
Optional - Freeze in Fridge: Pour half of the sour plum drink into a silicone mold or an ice cube tray. Set aside and let it completely cool off. Then, freeze it in the freezer. Pour the remaining plum juice into a glass container. Set aside and let it completely cool off. Then, store it in the fridge.