Make this Crispy Instant Pot Chicken with Easy Homemade Chicken Gravy Recipe. Imagine a bite of tender & juicy chicken coated with crispy & buttery breading, dipped into rich & flavorful chicken gravy made from scratch. You'll love this delicious shortcut to make oven-fried chicken!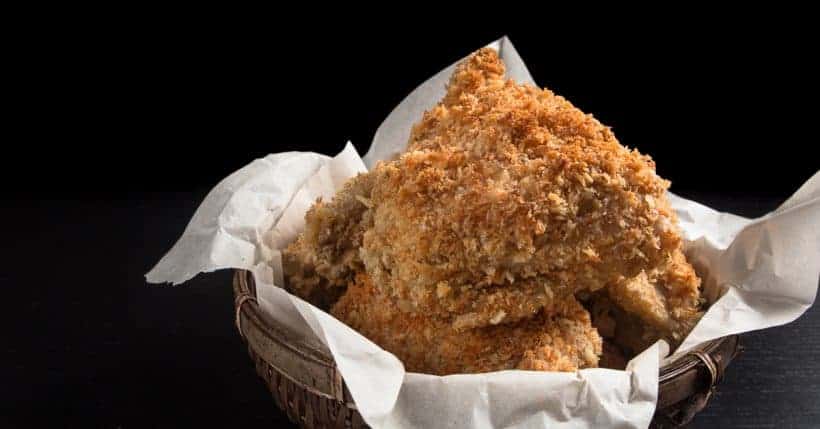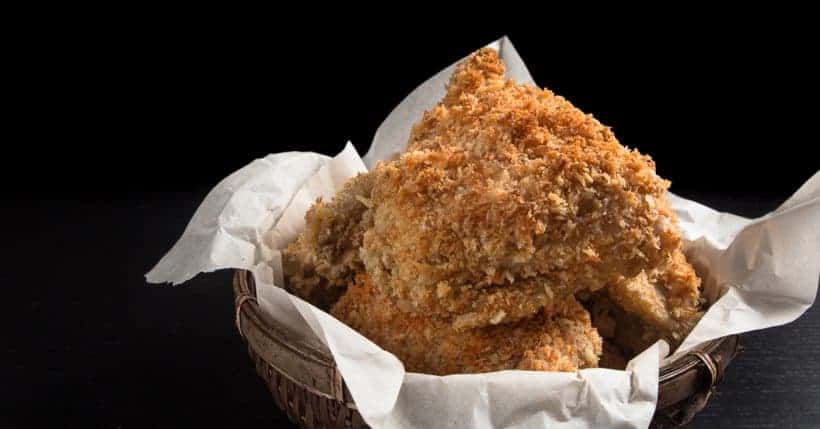 Some of our dear readers have requested for a Instant Pot Fried Chicken Recipe. As much as we both love to eat fried chicken, we're sorry to break the news that electric pressure cookers are unsuitable to make KFC Fried Chicken. 🙁
CAUTION! A pressure cooker is NOT the same as a pressure fryer. Please do NOT attempt to make pressure-fried chicken in electric pressure cookers!
But wait! It's possible to make crispy chicken with our pressure cookers. Of course, with a little help from our oven. 😉 It won't be the same as deep fried chicken, but it's a great alternative.
Why we like this method?
Saves a bit of time (+ energy!) compared to making regular oven-fried chicken
Makes a rich & flavorful homemade chicken gravy (full of fragrant chicken goodness!!) from scratch in no time!
Chicken stays juicy, moist, and tender
Healthier than deep fried chicken (means room for some more!)
Who's in for some Crispy Pressure Cooker Chicken with Easy Homemade Chicken Gravy? 😀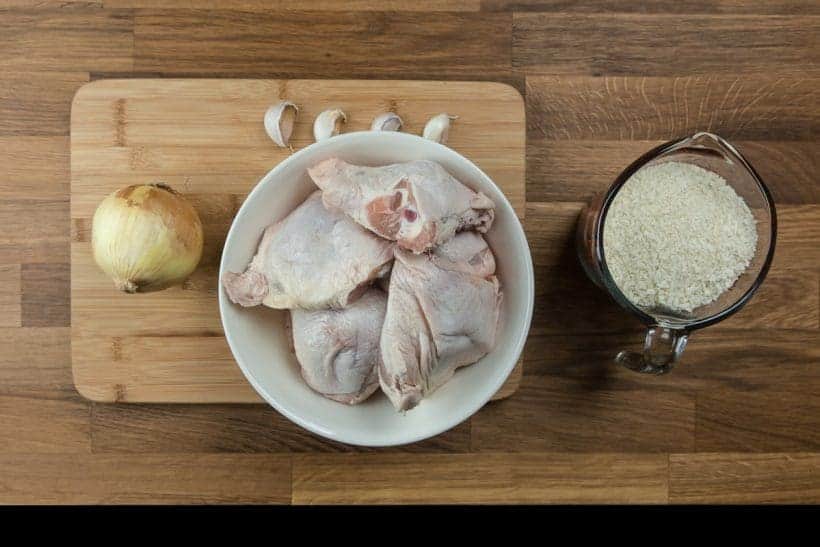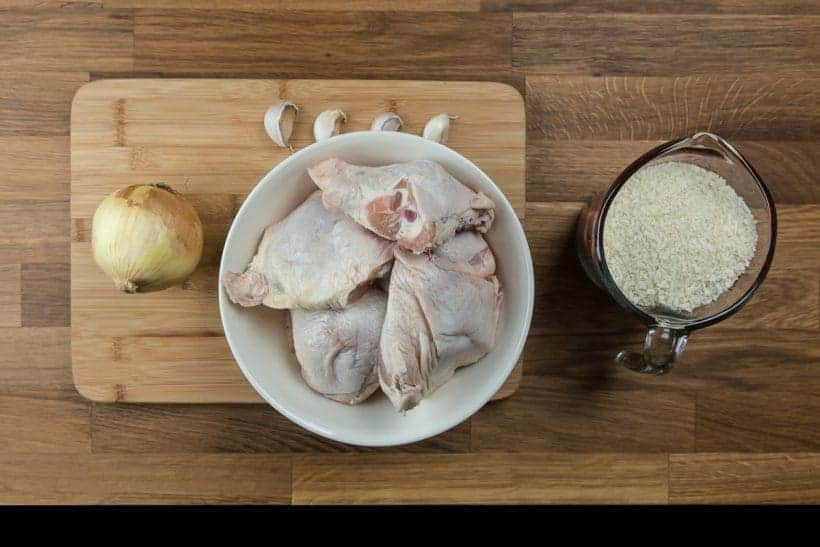 Ingredients for Crispy Instant Pot Chicken
Chicken thighs
Garlic cloves
Onion
Kosher salt
Ground black pepper
Cornstarch + water
Crispy Breading
Unsalted butter
Kosher salt to taste
Egg Wash
All-purpose flour
Extra large eggs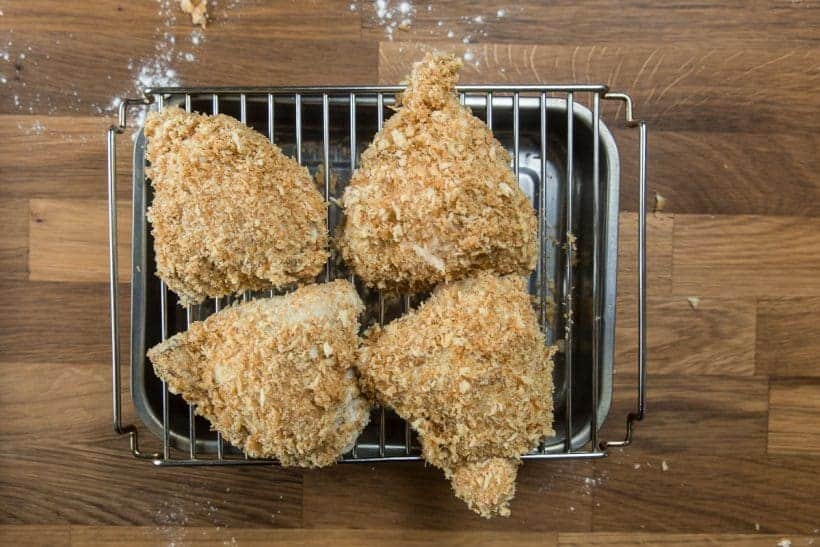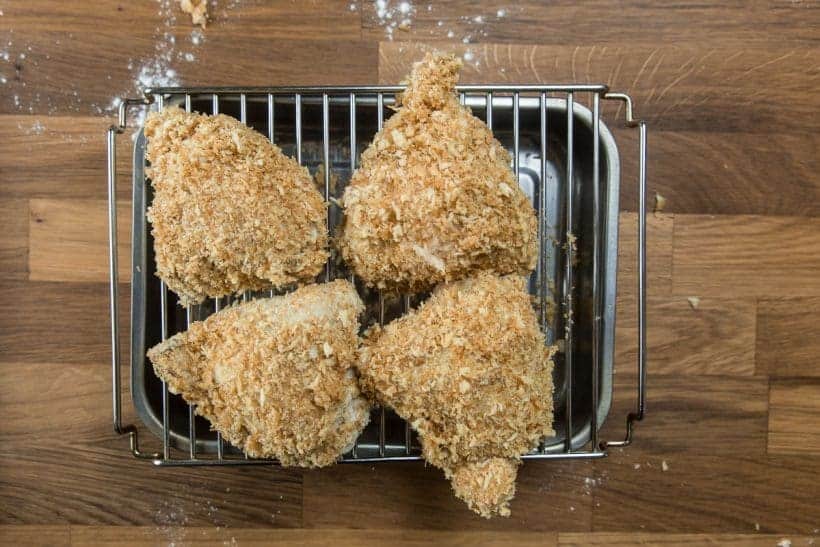 Tools for Instant Pot Crispy Chicken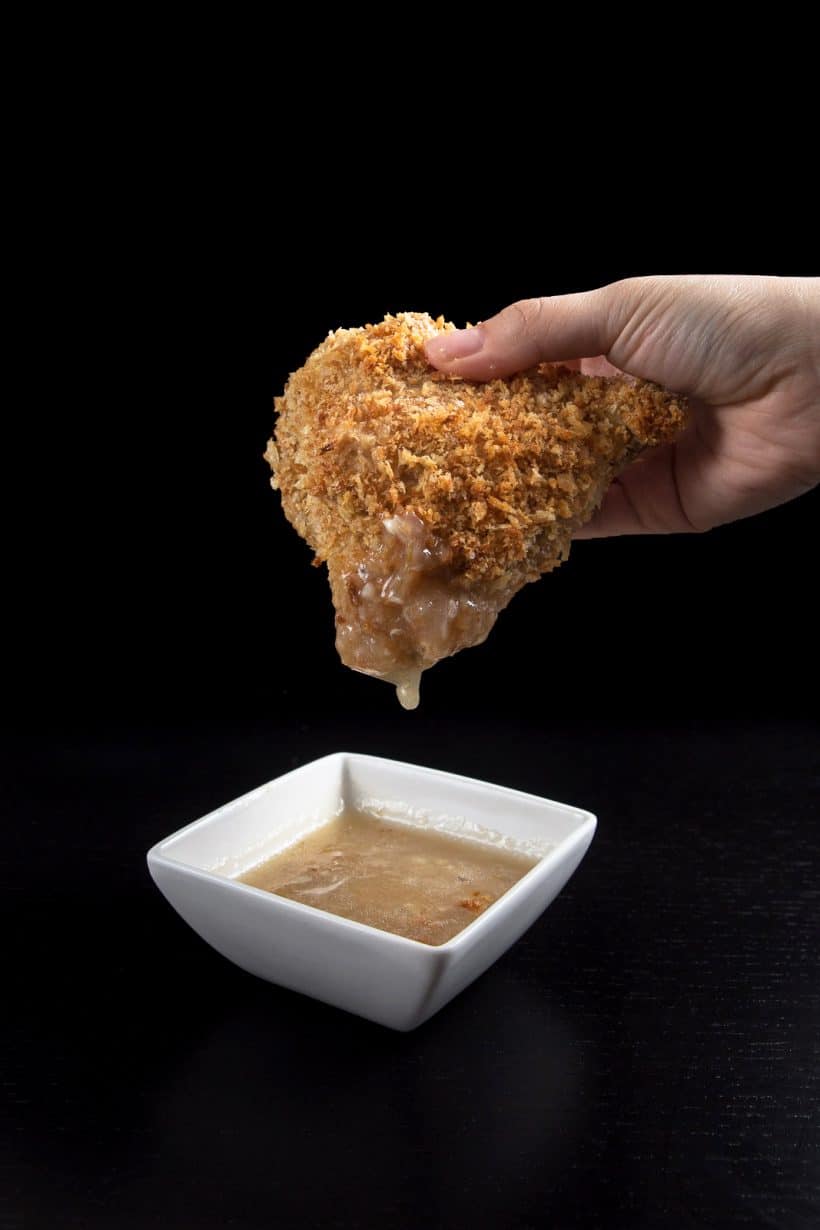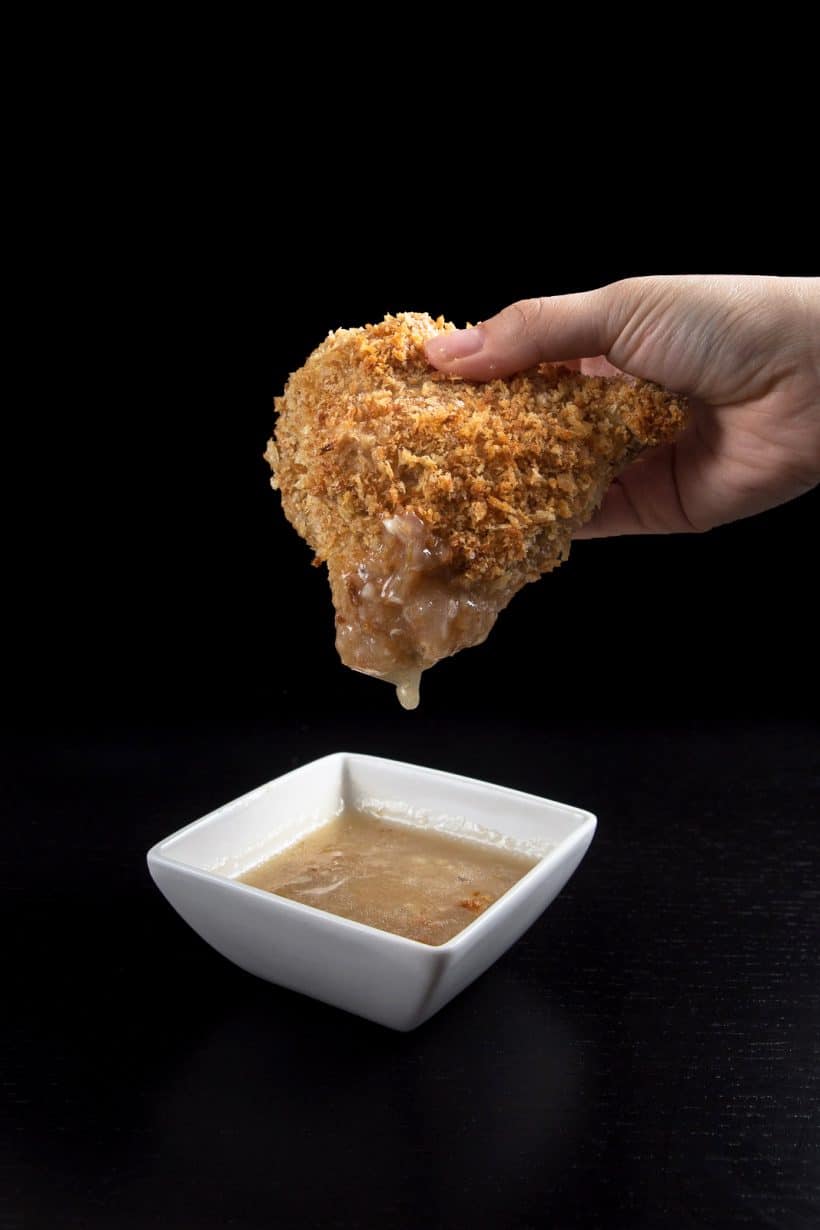 Tips for Crispy Pressure Cooker Chicken
Food Safe Check: Check the chicken thighs' internal temperature with a Food Thermometer and make sure it has reached at least 165°F on the thickest part of the meat without touching the bone.
Watch How To Make Crispy Pressure Cooker Chicken Video:
Can't see the cooking video? Watch it here.
Enjoyed this Crispy Pressure Cooker Chicken Recipe? You may also like our Katsu Curry Recipe (Japanese Curry with Tonkatsu) – a delicious curry rice served with crispy breaded pork cutlets!
Now it's YOUR turn to take out your pressure cooker and make some Crispy Pressure Cooker Chicken with Easy Homemade Chicken Gravy!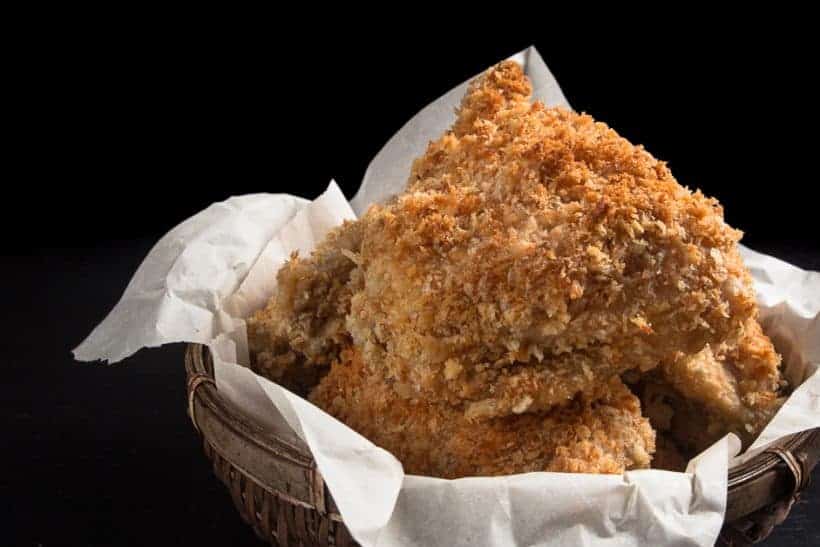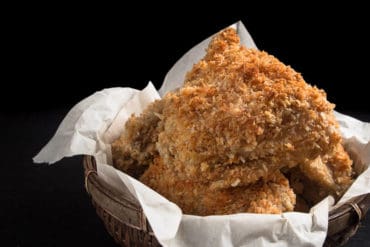 Crispy Instant Pot Chicken with Gravy
This Crispy Instant Pot Chicken with Easy Homemade Chicken Gravy Recipe - shortcut to make crispy, tender & juicy oven-fried chicken + rich gravy from scratch!
Subscribe for Free Recipes & Tips
Ingredients
6

chicken thighs

4

garlic cloves

, roughly chopped

1

small onion

, sliced

1

cup

cold water

1

pinch

rosemary

Kosher salt and ground black pepper

1

tablespoon

regular soy sauce

2

tablespoons

cornstarch mixed with 2 ½ tablespoons water
Crispy Breading
1 - 1 ½

cup

panko breadcrumbs

(depending on the size of chicken)

2

tablespoons

olive oil

2

tablespoons

unsalted butter

Kosher salt to taste
♥ Share this Recipe so We can create more yummy recipes for you.  Thank you 🙂
Instructions
Pressure Cook Chicken Thighs: Add onion, garlic, and rosemary to the bottom of the pressure cooker. Pour in 1 cup of cold water and place a steamer basket in the pressure cooker. Place chicken thighs in the basket. Avoid stacking them too tightly.

Close lid and pressure cook at High Pressure for 6 minutes (small thighs) to 9 minutes (large thighs) + Full Natural Release (roughly 10 minutes). Open the lid carefully.

Prepare Crispy Breading: While the chicken thighs are pressure cooking, heat a skillet over medium heat. Add 2 tbsp butter, 2 tbsp olive oil, and 1 – 1 ½ cup panko breadcrumbs to the skillet. Toast the breadcrumbs until golden brown. Taste and add a small amount of kosher salt for seasoning.

Preheat Oven: Preheat oven to 400°F while the pressure cooker is natural releasing.

Simmer, Shake and Bake: Check with a food thermometer to ensure the chickens have reached an internal temperature of at least 165°F on the thickest part without touching the bone.

Remove the chicken from the pressure cooker. Pat dry the chicken with paper towel.

Lightly season with salt and ground black pepper. Lightly coat the chicken with flour, dip them into the beaten eggs, and cover them with toasted buttery breadcrumbs. Place the chicken on a wired rack and into the oven for roughly 5 to 10 minutes until the toasted breadcrumbs stick onto the chicken.

Make Chicken Gravy: While the chickens are in the oven, heat up your pressure cooker (Instant Pot: press Sauté). Taste and season the chicken dripping mixture with 1 tbsp regular soy sauce (mostly for color), salt and ground black pepper. Taste the seasoning one last time and add more salt if desired. Mix the cornstarch with water and mix it into the chicken gravy one third at a time until desired thickness.

Serve: Serve piping hot with your favorite side dishes!
Video
Notes
Rate Amy + Jacky's Recipe: If you've tried our recipe, rate the recipe in the Comments section. Thank you!
Nutrition
Calories:
433
kcal
|
Carbohydrates:
18
g
|
Protein:
23
g
|
Fat:
29
g
|
Saturated Fat:
9
g
|
Cholesterol:
175
mg
|
Sodium:
352
mg
|
Potassium:
302
mg
|
Fiber:
1
g
|
Sugar:
1
g
|
Vitamin A:
284
IU
|
Vitamin C:
1
mg
|
Calcium:
42
mg
|
Iron:
2
mg
Other Instant Pot Chicken Recipes
---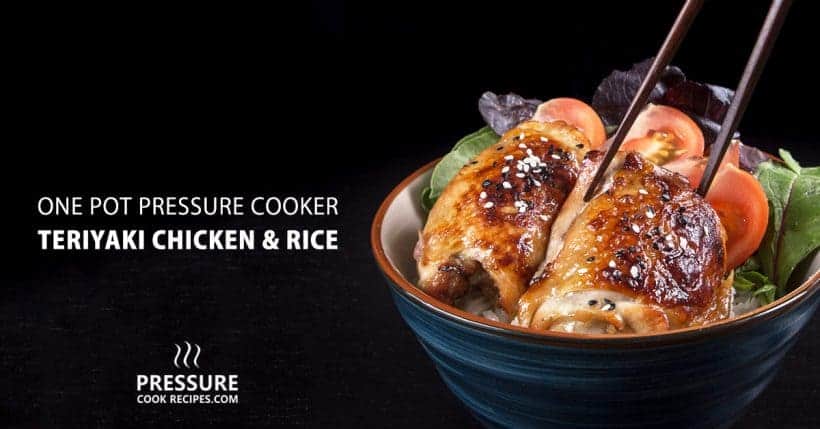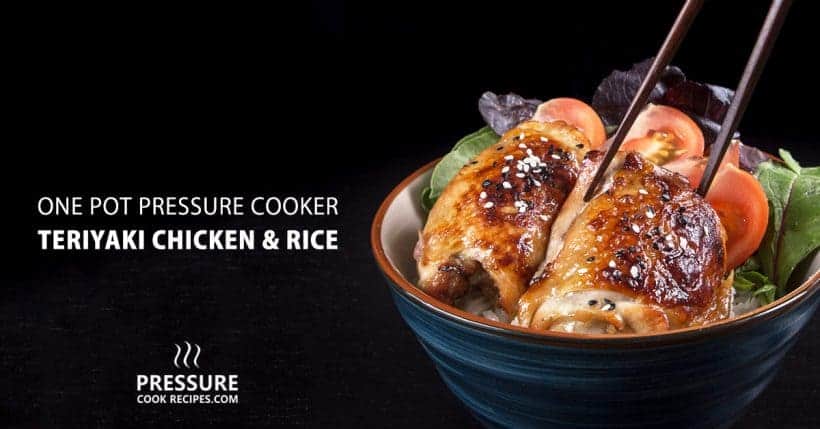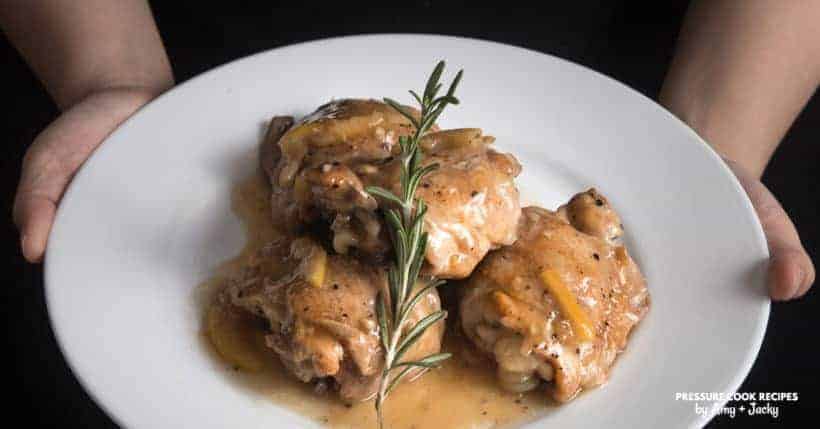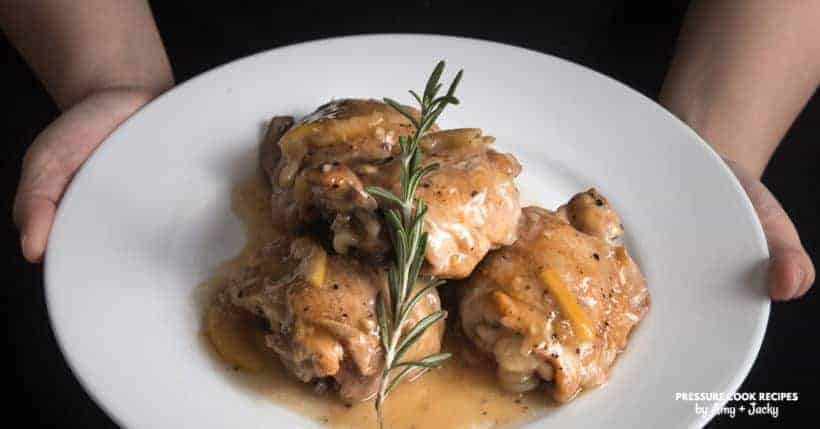 Some Useful Tips & Resources
All Our Pressure Cooker Recipes
*Disclosure: We are an Amazon Influencer/Amazon Associate. This means that if you decide to purchase items or services on Amazon through our links on Pressure Cook Recipes to Amazon, Amazon will send a small commission to us at no additional costs to you. Thank you!