Just received your new Instant Pot Pressure Cooker? Congrats!! 😀
Excited, overwhelmed, and confused as you unwrap the box…
Now what?
Before you cook up a storm, start with the Instant Pot Water Test! This recommended step helps you familiarize yourself with how the Instant Pot Pressure Cooker works.
Click on the 1-minute video above to see it in full action or follow the step by step instructions below 🙂
Step 1:  Safety Checkup
Check to make sure the silicone ring is properly seated.
Check to make sure the venting knob and floating valve are unobstructed.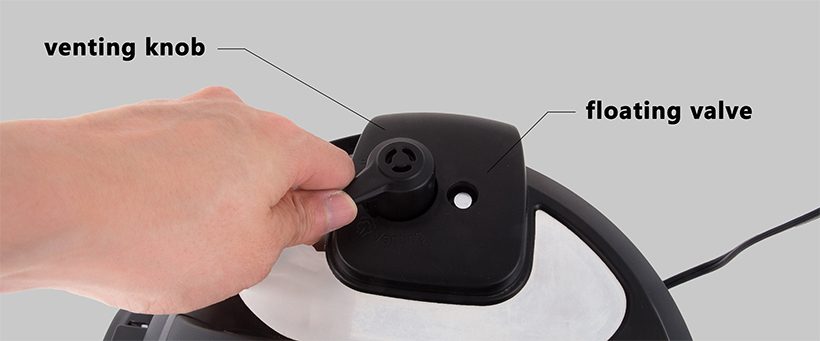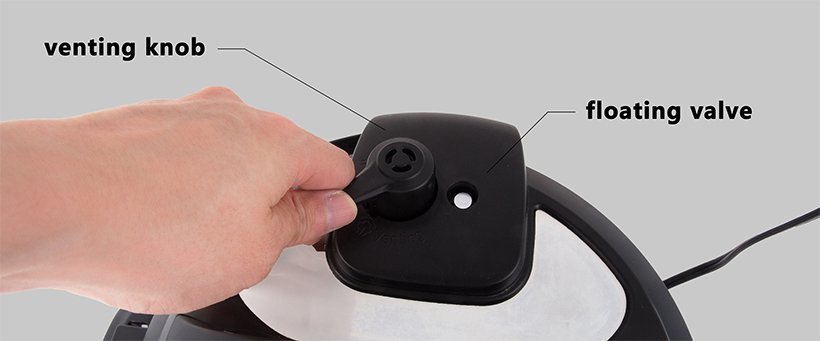 ---
Step 2:  Add Water
Place the inner pot in the Instant Pot.
Pour 2 cups (500ml) – 3 cups (750ml) of cold water in the Instant Pot.
---
Step 3:  Close Lid
Close the Instant Pot lid by lining the two arrows (see picture below) and turn the lid in clockwise direction.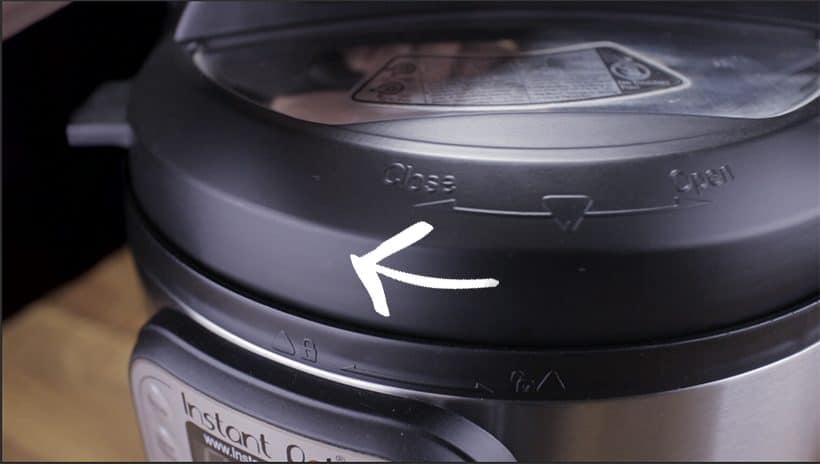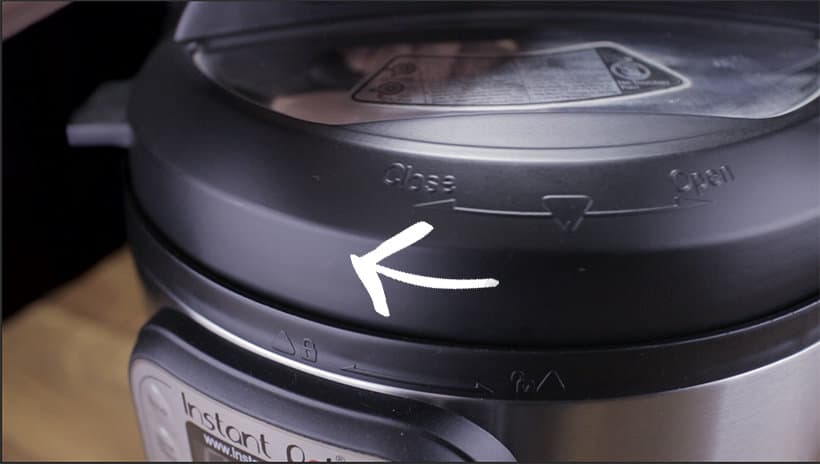 ---
Step 4:  Seal
Turn venting knob from Venting Position to Sealing Position.
---
Step 5:  Initiate Test Run – Set the Cooking Time
Press the Manual Button (Pressure Cook Button) OR Steam Button. Either one will work.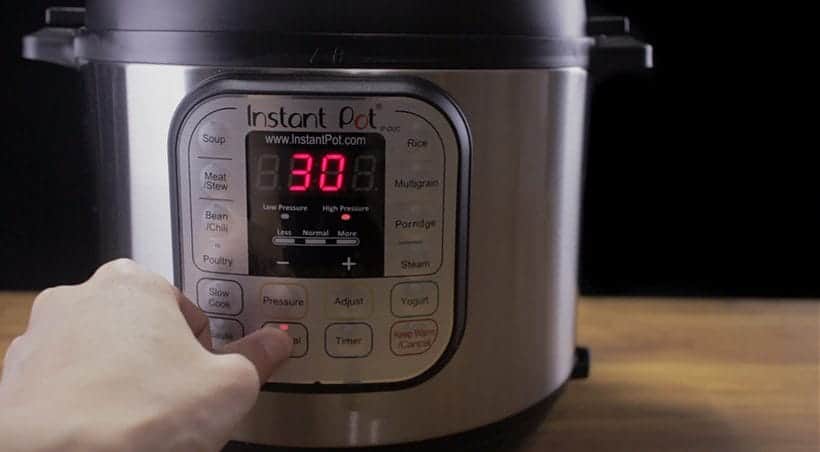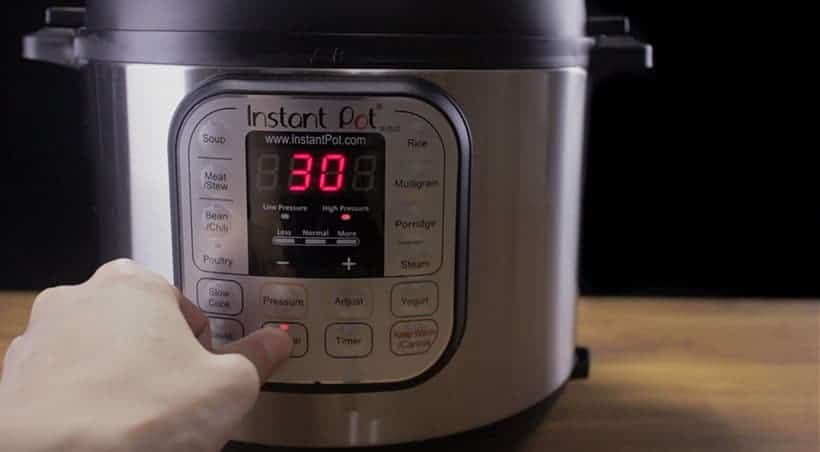 The indicator will show "30", meaning 30 minutes pressure cooking time.
Since we don't need to "cook" that long, press and hold the "-" button until the indicator says "2". It means we're setting the pressure cooking time to 2 minutes.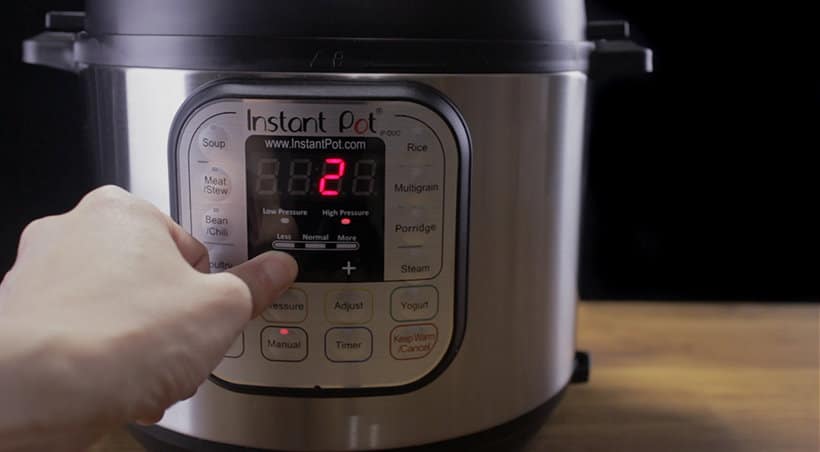 See the red light under High Pressure? High Pressure is the default pressure setting.
---
Step 6:  Preheating Cycle
The indicator will change from "2" to "On" in about 10 seconds.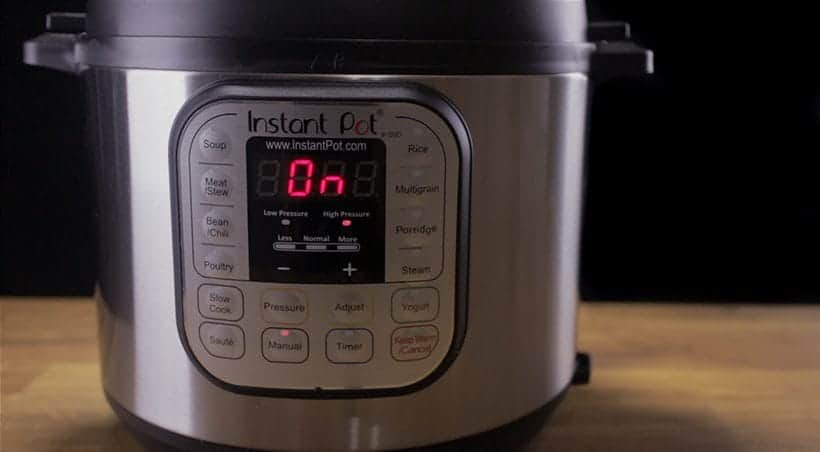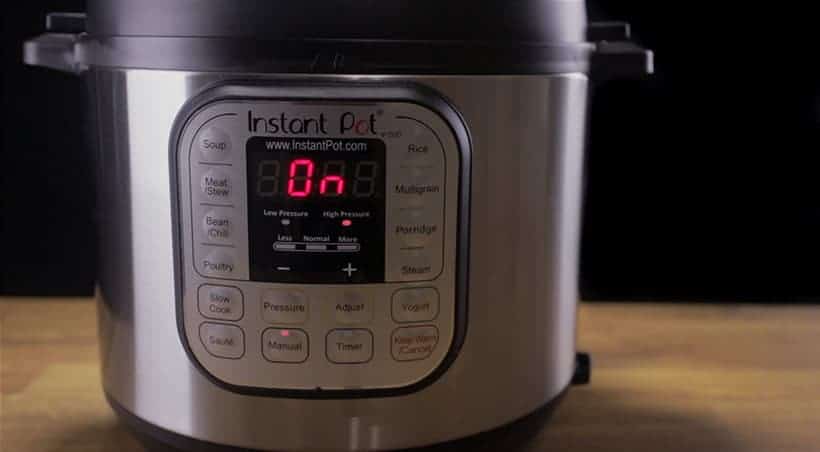 When it shows "On", the Instant Pot starts the preheating cycle – heating up the water to generate steam.
It takes roughly 13 minutes to reach High Pressure.
---
Step 7:  Steam Generating
It is normal for steam to come out of the floating valve during the preheating cycle.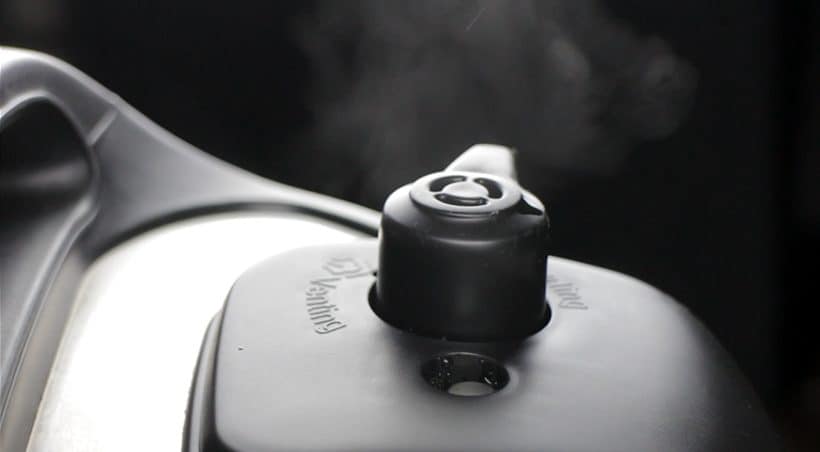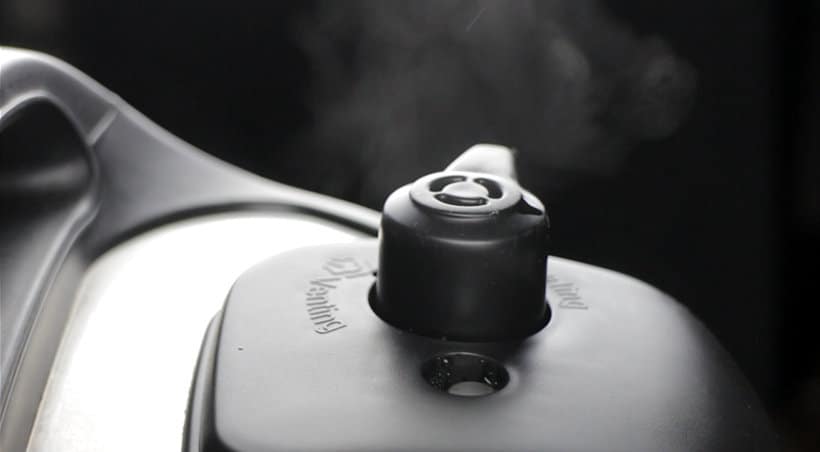 Once enough steam has been generated in the Instant Pot, the floating valve will pop up.
You should not see any steam releasing from the Instant Pot at this point.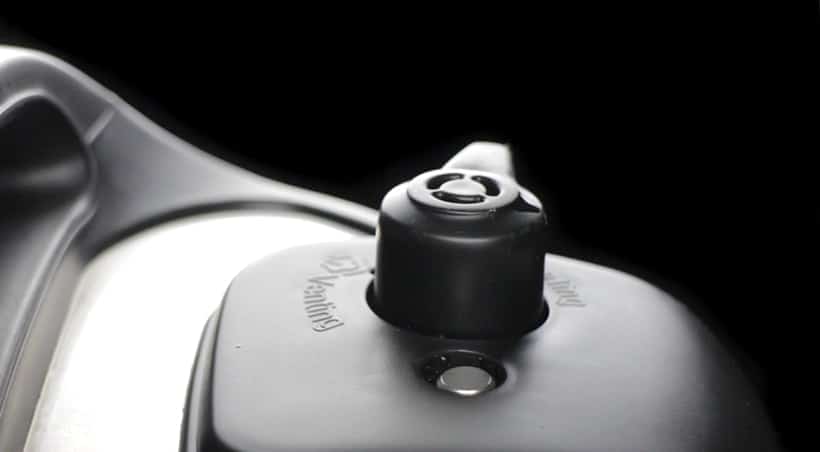 Once the floating valve pops up, pressure starts to build inside the Instant Pot.
---
Step 8:  Pressure Cooking Cycle
Once the Instant Pot has reached high pressure, the indicator will change from "On" to "2". This means the pressure cooking cycle has started and it will pressure cook for 2 minutes.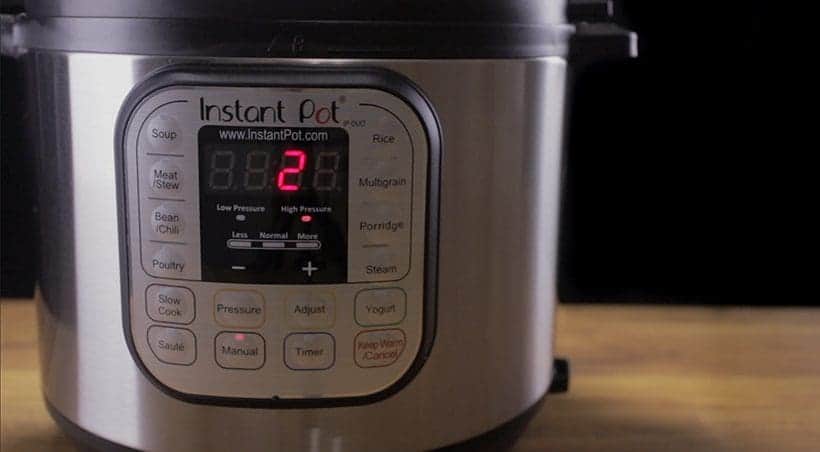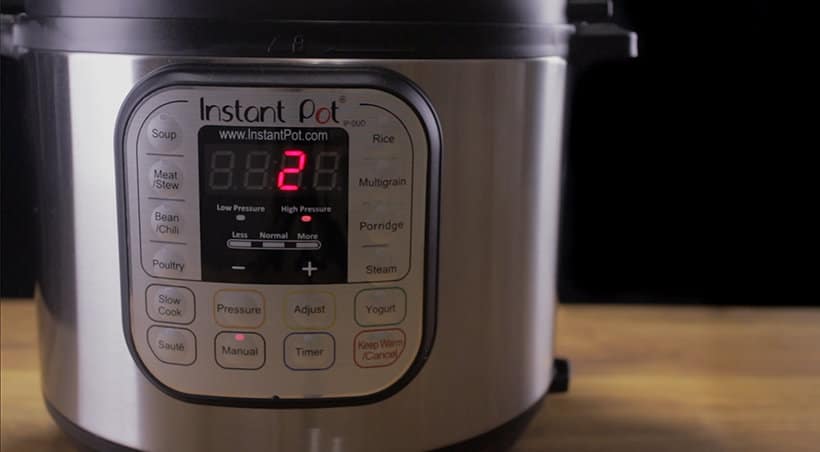 ---
Step 9:  Keep Warm Mode
After the 2-minute pressure cooking cycle, Instant Pot will automatically enter the "Keep Warm" mode.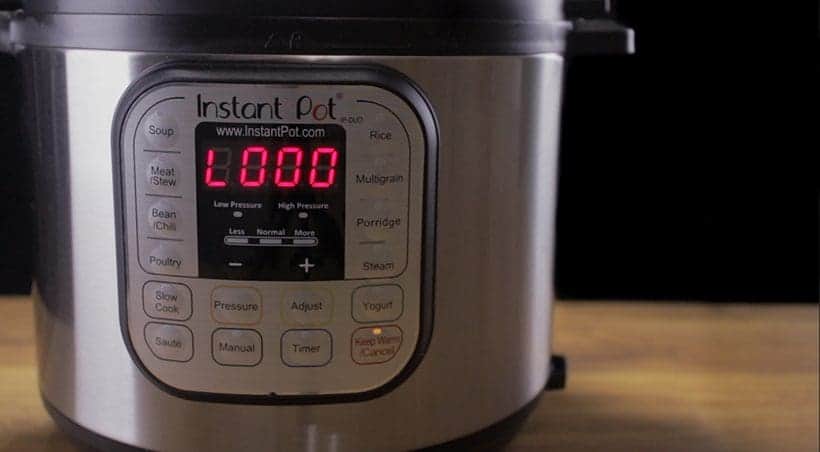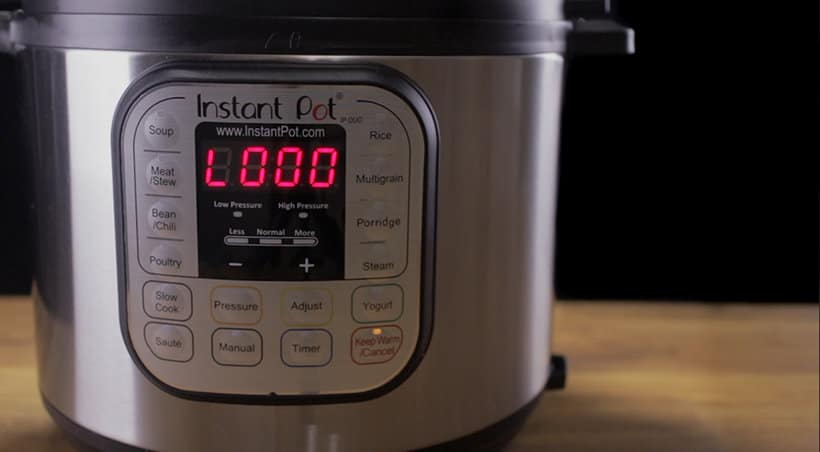 Press Keep Warm/Cancel button on the lower right corner (the one with orange light) to turn off the Instant Pot.
The indicator will switch to "OFF".
At this point, you will need to release the pressure before opening the lid.
Voila! You've passed the Instant Pot Water Test! 🙂
---
Looking for Easy Starter Recipes?
Check out these Easy Instant Pot Recipes to get you started.