For the past 5 years, Amazon has been hosting its Prime Day sales event in July. Even though Amazon Prime Day 2020 has been postponed, there are Instant Pot Sales going on right now!
So, if you're looking for a new Instant Pot, now is a good time to shop for these Instant Pot deals! 😀
Our Instant Pot Pressure Cookers have been a life-changing kitchen appliance for us. They have been amazing helpers in the kitchen, preparing memorable & delicious meals for our family & friends.
Check out these Instant Pot Sales on various Instant Pot 3 quart, 6 quart, 8 quart models, and Instant Pot Air Fryer Lid.
Other Instant Pot Sales
If you've been eyeing on a certain Instant Pot Model, here are other Instant Pots that are on sale right now:
---
Instant Pot Accessories Deals
Here are some of the most popular accessories among Instant Pot users.
Instant Pot Silicone Sealing Rings
Instant Pot Sealing Rings' life expectancy varies. If steam starts to leak around the lid, you'll need to replace the Instant Pot Sealing Ring immediately.
Instant Pot Glass Lid
Great for slow cooking in the Instant Pot. We mostly use this Instant Pot Glass Lid for "Keep Warm Mode" and storing the whole inner pot with leftovers in the fridge.
Instant Pot Round Cake Pan, 7-Inch
Instant Pot Ceramic Non-Stick Inner Pot
It's very handy to have an extra Inner Pot. One for cooking and the other for storing leftovers with the glass or silicone lid in the fridge.
Instant Pot Stainless Steel Inner Cooking Pot
It's super handy to have an extra Instant Pot Inner Pot to store leftovers in the fridge, or as a backup.
Instant Pot Silicone Roasting Rack
Don't miss out on these great summer Instant Pot Sales!
Check out the most highly rated & popular Instant Pot Accessories among Instant Pot users.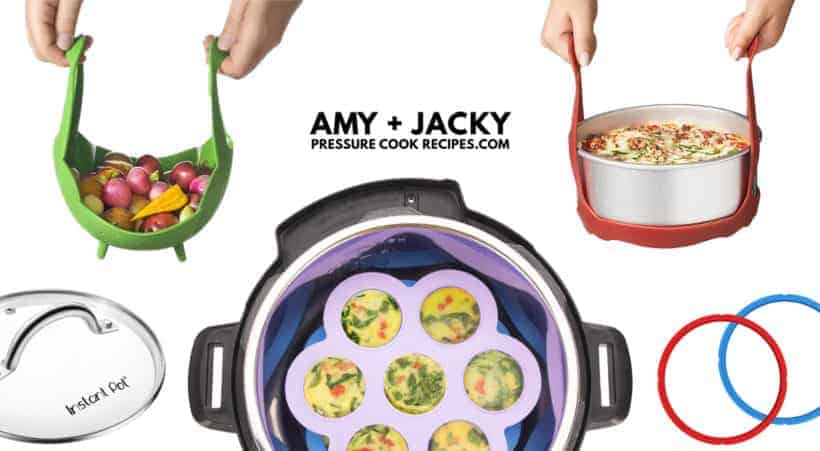 Get Started: Instant Pot Recipes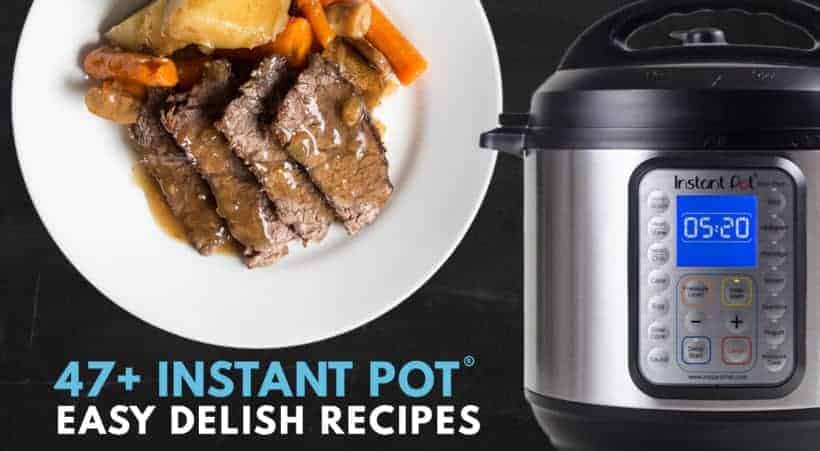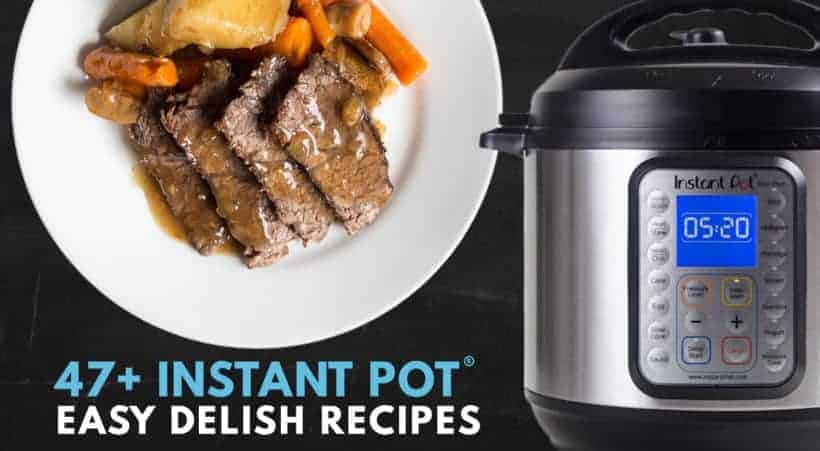 *Disclosure: We are an Amazon Influencer/Amazon Associate. This means that if you decide to purchase items or services on Amazon through our links on Pressure Cook Recipes to Amazon, Amazon will send a small commission to us at no additional costs to you. Thank you! Have fun shopping for these Instant Pot Sales!