6 ingredients + 5 mins prep to make this Taiwanese Street Food Style Pressure Cooker Corn on the Cob Recipe! Perfect way to enjoy your juicy summer corn on the cob coated with this sweet & savory secret sauce with a slight kick of spiciness. 🙂
Jump to: Cooking Tips | Recipe | Video
If you get a chance to visit Taiwan, you have to visit their night markets!! You'll love the full sensory experience – the energy, colors, bright signs, shops, crowd, and the luring smells of cheap street food. So much to see, so much to buy, and so very much to eat (that's the time I wish I had 3 stomachs LOL~). You seriously wouldn't know where to start!
On our last trip to Taiwan, we visited one of the most delicious and popular night markets – Taichung Fengjia Night Market 台中逢甲夜市. Boy were we glad we went! We had some of the most delicious Taiwanese street food in this night market!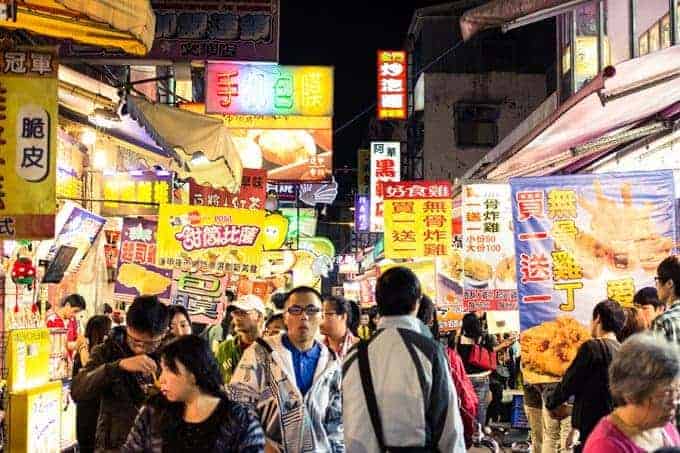 One of the most memorable street food we had was a freshly grilled Taiwanese corn on the cob. The vendor lets you choose the size, the texture of the corn (from soft to chewy), and flavors. We picked the medium chewy with the original flavor. It was bursting with flavors! Since coming back from the trip, we couldn't wait to recreate a simplified homemade version of corn on the cob with our pressure cooker!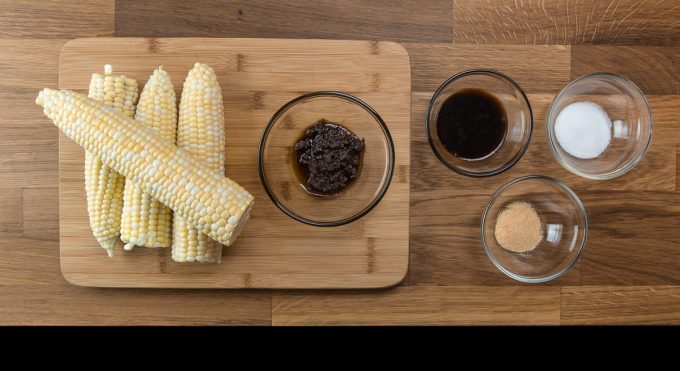 Ingredients for Taiwanese Pressure Cooker Corn on the Cob
Corn on the cob
Yummy Secret Sauce
What is Shacha sauce 沙茶醬?
Shacha sauce is one of our favorite sauces and a MUST HAVE for Hot Pot!!
It originated from Malaysian & Indonesian's Satay sauce. But after years of modifications, the two sauces currently in the market are very different and distinct from one another. Shacha sauce is more savory, full of fragrance, taste, and texture of dried shrimps. Satay sauce is a thick peanut sauce that is more sweet & spicy.
There are variations on the ingredients of Shacha sauce depending on the brand. The Taiwanese brand we enjoy the most is made of soybean oil, dried fish, garlic, dried green onions, coconut powder, sesame, Taiwan mauxia shrimp, chili powder, ginger, salt, five spices, and pepper.
Tools for Taiwanese Pressure Cooker Corn on the Cob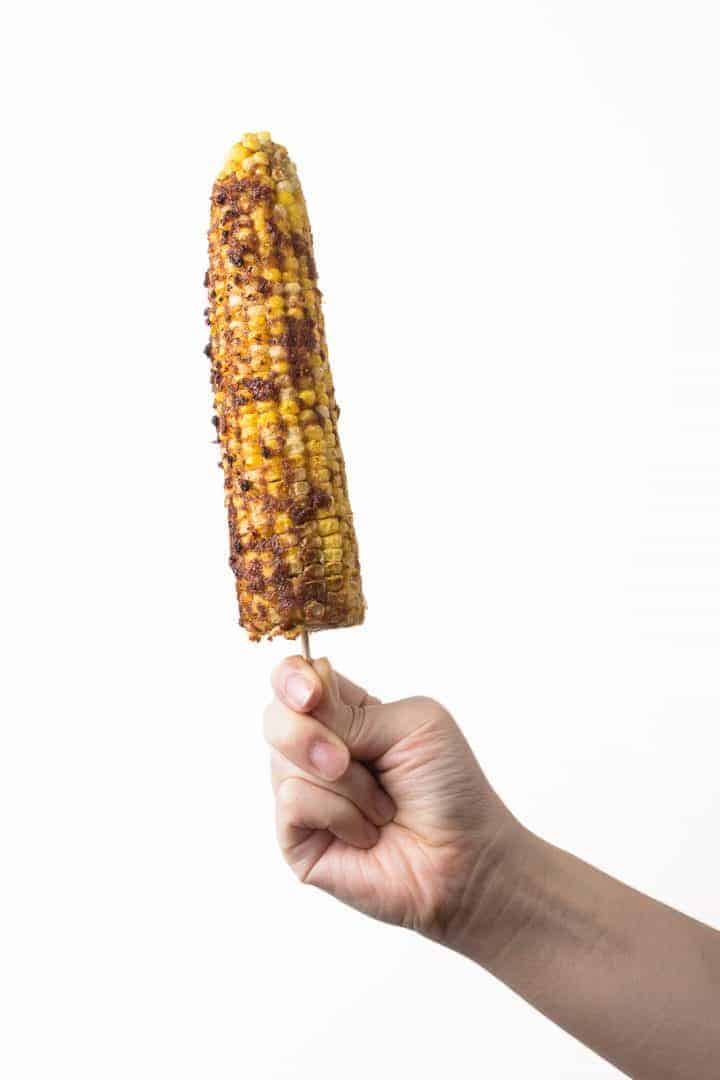 Tips for Taiwanese Pressure Cooker Corn on the Cob
Grilling: If you have access to a grill, these Taiwanese Pressure Cooker Corn on the Cob are perfect for grilling. Grill them until the sauce caramelizes to your desired state. Enjoy~
Watch: How To Make Taiwanese Pressure Cooker Corn on the Cob Video
Can't see the cooking video? Watch it here.
Craving more? Subscribe  to Pressure Cook Recipes to get our newest recipes delivered straight to your inbox.


Taiwanese Pressure Cooker Corn on the Cob 台式烤玉米
6 ingredients + 5 mins prep to make this Taiwanese Street Food Style Pressure Cooker Corn on the Cob! Perfect way to enjoy your juicy summer corn on the cob coated with this sweet & savory secret sauce with a slight kick of spiciness.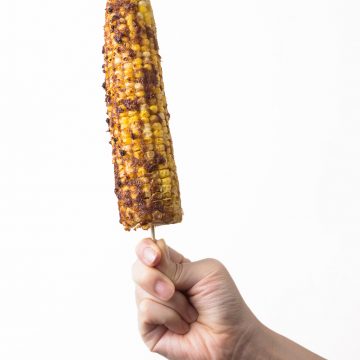 Author:
Pressure Cook Recipes
Recipe type:
Quick Meals, Side Dish, Snack, Vegetables, Super Easy
Cuisine:
Taiwanese
Prep:
 | 
Cook:
 | 
Total:
Serving:
2 - 4
Ingredients
Yummy Secret Sauce
Instructions
Pressure Cook the Corn on the Cob: Pour 1 cup of cold running tap water into the pressure cooker. Place a trivet into the pressure cooker and place 4 ears of corn on the cob onto the trivet. Close the lid and cook at High Pressure for 1-2 minutes. Turn off the heat and Quick Release. Open the lid carefully.
Preheat Oven: While the corn on the cob are cooking in the pressure cooker, preheat the oven to 450°F.
Mix the Yummy Secret Sauce: Mix 3 tbsp of light soy sauce, 2 tbsp of Shacha sauce, 1 tbsp of sugar, 1 tsp of garlic powder, and ¼ tsp sesame oil in a small mixing bowl. Taste the sauce to make sure it is well balanced.
Apply Yummy Secret Sauce and Finish in the Oven: Brush the yummy sauce all over the corn on the cob on all sides with a basting brush. Place them on a rack with the baking tray in the oven for 5 – 10 minutes.
Serve: Serve immediately.
♥

Make a Difference

by sharing this recipe on your favorite social media channels ~ Thank you 🙂


Looking for more quick and easy pressure cooker snack recipes? Check out our Pressure Cooker Potatoes Recipe ("Baked" potatoes done in less than 30 mins!)

Stay in touch with us on Facebook, Twitter, Pinterest, Instagram, and Youtube

Subscribe & Never Miss a Recipe!
Tested Pressure Cooker Recipes Delivered To Your Inbox Weekly. 100% Free

* Disclosure: If you decide to purchase items on this page, Amazon will send a small commission to support Pressure Cook Recipes at no additional costs to you. These commissions will help cover our operation costs to keep this site running. Thank you for your support!