So, What is Yummly?
Yummly is a recipe app that's like Google for foodies who are hunting for the next best recipe.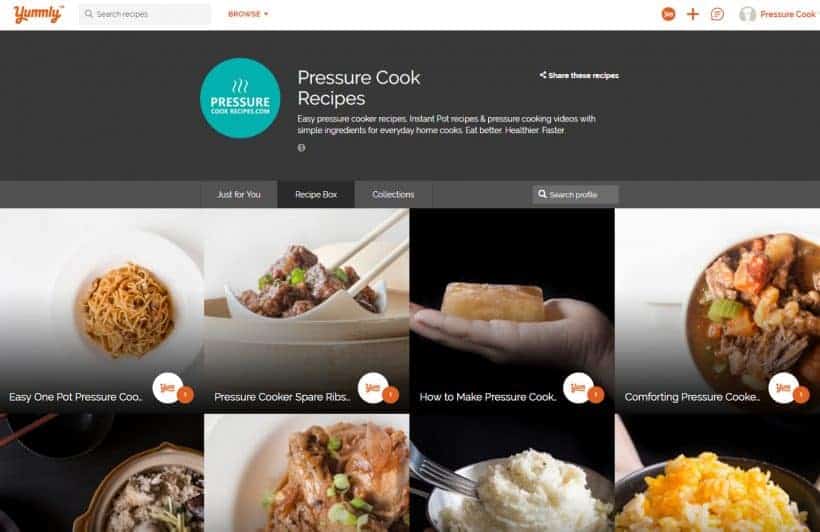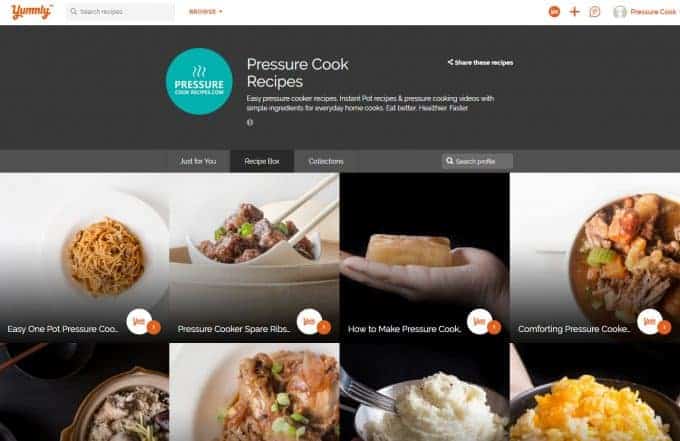 Why do we love Yummly?
Not only can you search recipes by various criteria such as ingredients, diet, allergy, nutrition, price, cuisine, time, or meal, but it also lets you save all your favorite recipes in one place.
All you need is to register for a free account.
What's awesome about Yummly is that it'll learn your taste based on your likes or dislikes. It'll then tailor your future recipe searches and recommends the ones that best suits you.
No wonder they're named "Best of 2014" in Apple's App Store.
How to use Yummly?
Sign up and start yumming by clicking on the yum button whenever you want to save a recipe. Yummly is available on both desktop and mobile devices.
As you're scrolling through our recipe posts, you may have noticed this colorful side bar of pinterest, facebook, whatsapp, twitter, stumbleupon, and YUM. That's the Yummly share button.
If you're using desktop, you'll find it on the left of your browser.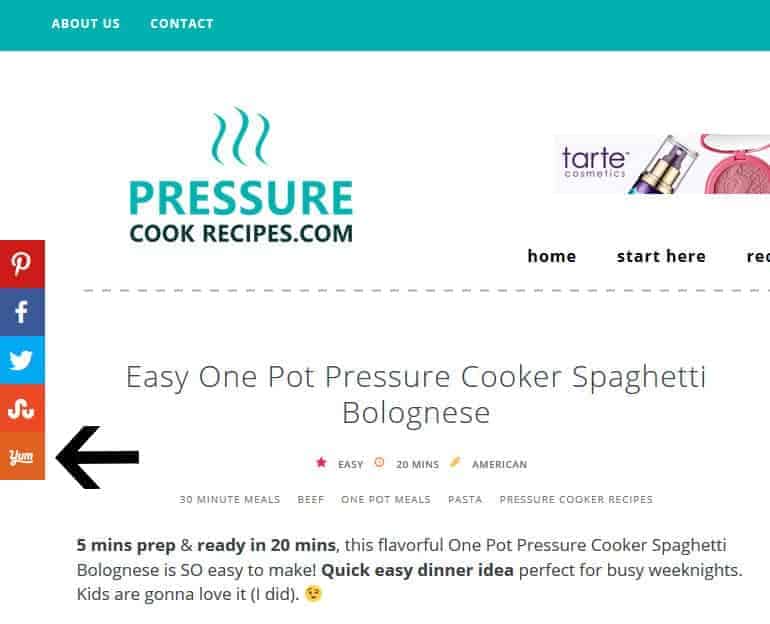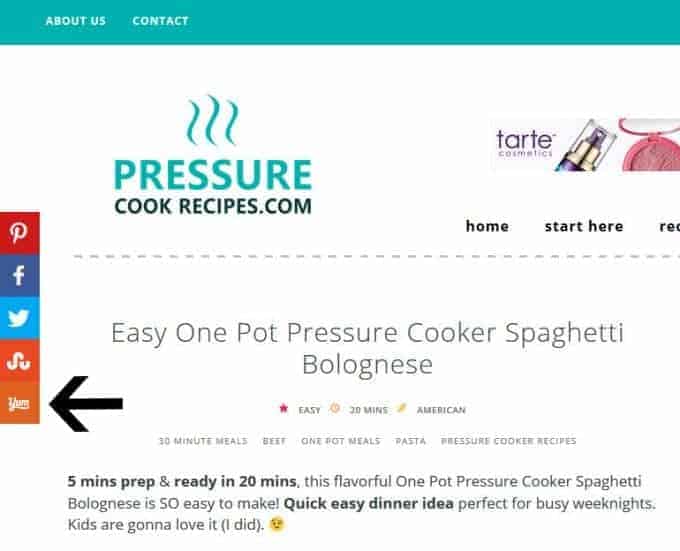 Or at the end of the post.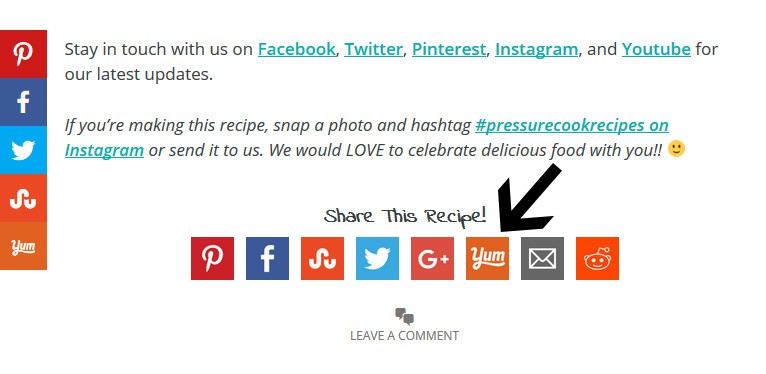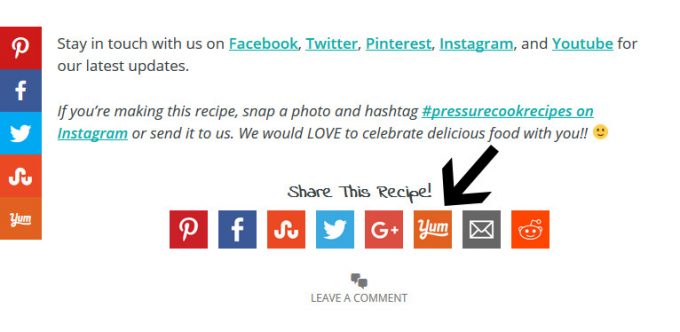 If you're using a mobile device, you'll find it at the bottom of your screen.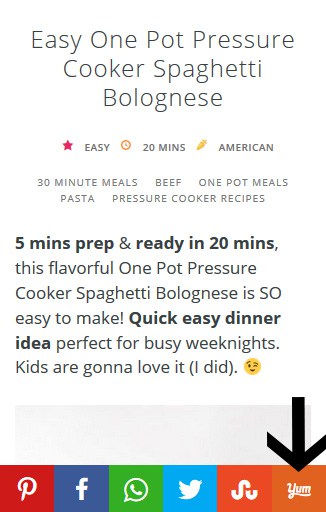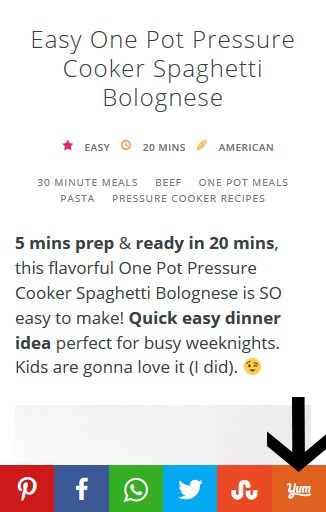 Just click on the Yum button and start Yumming! 🙂